4 Important Legal Pages for Every Website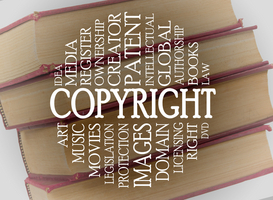 Is your business website as important to you as your physical business workspace?
Then how about protecting it and its precious content. Your website serves as a portal for the world to visit it and do business with you. You and your team put in hard work and great efforts to create valuable and original content. You also employ SEO for the site to rank high. Don't let your effort, time and energy get wasted by neglecting the right and required legal pages.
Here are four most important legal pages to post on your site to protect your business:
Privacy Policy Page
Privacy policy page is a must for every business website. It discloses what information will be collected from the readers and what will the owner of the site use it for.
This page is most important in online shopping sites. Users must be made aware that they are purchasing in a safe and secure environment. They also must be informed that their personal information like address, phone no, email address and credit card information will not disclosed or used in any other way than to deliver their goods or products.
Privacy policy page should also inform about the third party advertisements or sale pages. Users should be told that clicking on the ads will send them away from the original website.
These days, privacy policy page is mostly used to inform readers about using cookies. Cookies track information about the user's online habits and allows users to login easily by storing account information. Because of this, it is very important to disclose information that the site is using cookies and the reason for using it.
Copyrights
You own the copyright to all the original content posted on your website. To protect your web content like photos, graphics, text, videos, etc, you need to have a copyright notice or page. Sometimes it's enough to have a copyright symbol or "All rights reserved".
There are people out there who will easily copy your content and pass it on as their own. In case you need to prosecute the offender of copyright violation, you need to copyright registration before filing an infringement suit in court.
Customer Complaints or Feedback Pages
Using customer complaints or feedback pages is important to all businesses. Such pages provide you with insights as to what is working and what needs improvement in your business or products.
These pages will allow you to handle any complaint or feedback quickly. This is the sign of good customer service, as you will retain your old customers and also get new customers.
In this digital age, when customers are satisfied or unsatisfied with your business, they have thousands of friends on social network to tell about it. So it's best to ask them yourself. This is also a great way to share with your customers that you care about them.
Terms and Conditions of Use
Terms and conditions  inform customers about what is allowed or not allowed on your website. This page can contain rules about commenting, posting content, participating in forums and so on…
If your are an owner of an e-commerce site, this page will act as a legal contract between you and your customer. It will protect you and your business in case a customer files a suit.
Conclusion
Don't ignore legal pages. Mostly, you'll only realize the damage when it's too late. So, be proactive and set-up the right legal page on your site. 
Which legal pages do you have on your website? Did you ever avoid any trouble by having the right legal pages? Would be great if you could share your experience.