YouTube Disclaimers: All you need to know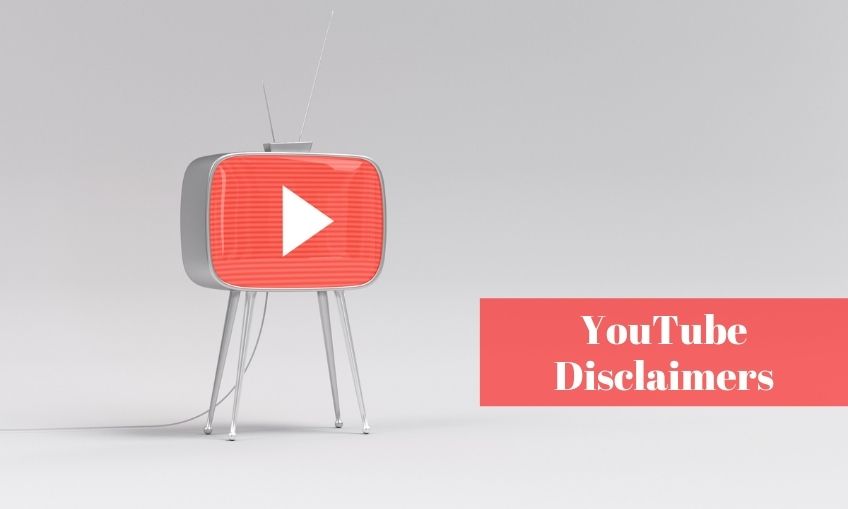 YouTube disclaimer is an essential need nowadays. YouTube is emerging as a popular learning platform. This is no more just a source of entertainment. While subjects experts are using it as a channel to communicate with the target audiences, knowledge seekers are using it as a source to get new exposers. But, the exchange of information on the web is not completely risk-free. There is always a chance of the occurrence of a problem if the information is not processed properly or used carefully. 
In such a situation, to be safe from unwanted legal issues, a YouTube channel must go for a disclaimer. In this article, we will give you an overview of the YouTube disclaimer. We will also provide you with some tips to write a quality disclaimer.
What Is A Disclaimers On YouTube?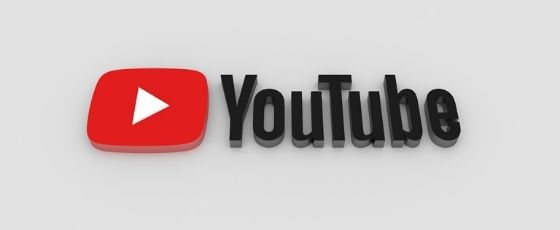 The word "Disclaimer" refers to an official statement that limits the liabilities or denies the responsibility of an individual or organisation. A disclaimer usually appears on websites, blog articles and YouTube video channels. Companies use it as protection against unwanted legal issues. Most of the disclaimers state that the owner is not responsible if anything happens using the product or services of his organisation. A YouTube disclaimer is simply a disclaimer that you get to see on a YouTube channel.
Nowadays, YouTube has become a learning source. Most of the people today depend on YouTube to learn new things more than any other channel. Be it technology or simply a recipe, YouTube is the first name that comes to mind when it comes to watching a video or learning something. The reason is simple. You get to see every step visually. But, there is always a danger that some unwanted things may happen when you imitate the process that you see on YouTube. In such a situation, it is a primary requirement for YouTube channels to publish a disclaimer to avoid unnecessary claims by the users.
Fair Use Disclaimer
Fair Use Doctrine is a copyright rule of the US that permits limited use of copyright material without taking permission of the copyright holder. A fair use disclaimer simply states that you use some copyrighted material for which you are not licenced or you have not taken permission from the owner officially. Creating a video needs many different types of content materials. Many times you need to borrow some copyrighted materials from different sources. If that falls under the Fair Use Doctrine of the US, you must include a fair use disclaimer.
How To Write a YouTube Disclaimer?
Writing a disclaimer for YouTube is not as easy as it sounds. It should be able to communicate your message clearly to your readers. The readers should get a complete picture. There should not be any scope of confusion or ambiguity. But, once you become clear about the format, it is a matter of just a few minutes.
Here are some tips to write a good YouTube disclaimer –
Claim the ownership of the channel
State that your videos are not meant to harm or disrespect anyone or to hurt the sentiment of any individual, organisation, caste, creed or community
Deny your responsibility for any unpleasant result or inconvenience caused by your contents
Disclaim the responsibility for the comments made by the users
Include your contact information
Make it target specific
Keep it short, clear and compact
Design properly
YouTube Disclaimer Example
Here is an example of YouTube video disclaimer –
Lundbeck
Lunbeck is a YouTube channel that provides health-related advice. So, they have the liability to make it clear to their subscribers that their tips are not substitutes for medical treatment. They have published a professional liability disclaimer on their official website.
Any information on diseases and treatments available at this channel is intended for general guidance only and must never be considered a substitute for the advice provided by a doctor or other qualified healthcare professional.
Always seek the advice of your physician or other qualified healthcare professional with questions you may have regarding your medical condition.
Although Lundbeck takes all reasonable care to ensure that the contents of the YouTube channel are accurate and up-to-date, all information contained on it is provided 'as is'.
Lundbeck makes no warranties or representations of any kind concerning the accuracy or suitability of the information contained on this YouTube channel.
Lundbeck may at any time and at its sole discretion change or replace the information available on this channel.
To the extent permitted by mandatory law, Lundbeck shall not be liable for any direct, incidental, consequential, indirect, or punitive damages arising out of access to or use of any content available on this channel, including viruses, regardless of the accuracy or completeness of any such content.
Lundbeck disclaims any control over, relationship with, or endorsement of views expressed by other YouTube users.
Any links to other websites are provided only as a convenience and Lundbeck encourages you to read the privacy statements of any third-party websites.
All comments will be reviewed by Lundbeck and may be deleted if deemed inappropriate. Comments which are off-topic, offensive, or promotional will not be posted. The comments/posts are from members of the public and do not necessarily reflect the views of Lundbeck.
Where Should I Place The Disclaimer?
YouTube disclaimers are usually published on the official website of the channel or the webpages of the owner. Many times they are placed on the homepage of the channel. Sometimes individual videos also carry disclaimers. In that case, the disclaimer should be added either at the beginning or at the end of the video. Most of the people prefer to add the disclaimer at the beginning. No, matter wherever you place it, one thing that you should always keep in mind is, readers should not miss it. So, you should be very careful while deciding on the area where to place it. The other important fact is, it has to be remarkable and should not get merged with the other contents of the page.
Who Needs a YouTube Disclaimer?
A disclaimer is a need for all the YouTube channel owners. It does not just protect you legally but also makes your image clean and transparent before the users. What kind of a disclaimer you need completely depends on the content of your videos. For instance, if you offer some legal advice to the people, it is always better to state clearly that the users should consult a lawyer before using your advice. Sometimes it may cause some trouble. Because your advice is generic. You don't know the ground reality of all the viewers. Everybody's problem is different. A disclaimer saves you from the claims that may arise if some viewer faces some problem following your guidance.
Final Thoughts…
This article was an attempt to shed some light on YouTube disclaimers. As YouTube is gaining enormous popularity and most of the people are using the platform as a source of knowledge, a disclaimer is becoming an important element. We have provided here some tips about how to write a good disclaimer.
If you liked the article, leave your views in the comments section. We would love to hear from you. If you have any queries, please feel free to let us know. We will get back to you as soon as possible. Subscribe to our YouTube channel for our video tutorials.