Federal Trade Commission And Its Disclosure Guidelines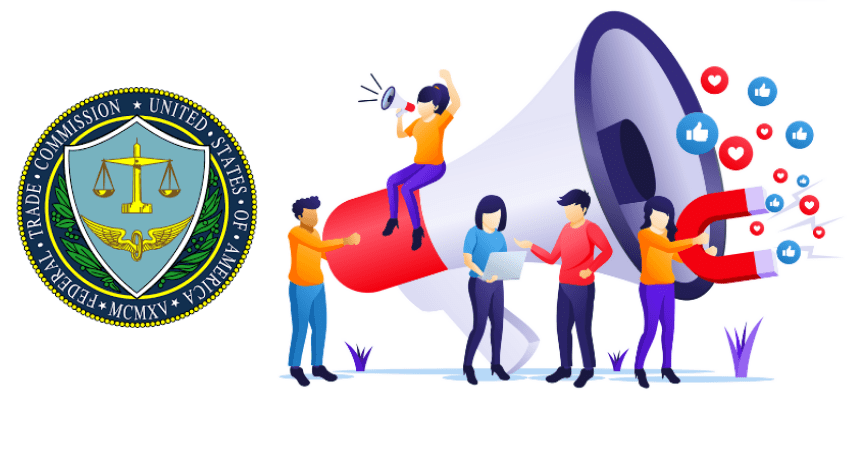 This article is an attempt to present before you a clear picture of FTC disclosure.
Influencer marketing in social media is gaining popularity day by day. Today endorsement through influencers works like magic for a product. While markets are finding it an easy way to promote products, some people take undue advantages by exploiting the trust of the people. FTC disclosure is an attempt to address this issue.
Consumers' protection is the ultimate goal of FTC. That's why, in view of the current situation, it released its endorsement guidelines to make it a transparent practice. The new FTC compliance guide makes it mandatory for the social media influencers that they have a paid relationship with a brand if they endorse its products.
Let us look at what FTC and its guidelines for disclosure mean. Also, we will see how to make a WordPress FTC Disclosure for your website in detail.
What is FTC?
FTC or Federal Trade Commission is an independent agency functioning under the government of the United States for consumers' protection. It was established in 1914 with an objective to prevent unfair practices and competition in trade and commerce. Over the years, the US government has passed many laws since its formation to give it greater authority to police unfair and unethical issues in business.
The vision of the FTC is to form a "vibrant economy characterised by vigorous competition and consumer access to accurate information." its main mission is to burst the trust of the consumers as well as the citizens of the United States. The official website of FTC defines its mission as –
"Protecting consumers and competition by preventing anticompetitive, deceptive, and unfair business practices through law enforcement, advocacy, and education without unduly burdening legitimate business activity."
The major strategic goals of FTC are as follows –
Protect consumers from unfair and deceptive practices in the marketplace
Maintain competition to promote a marketplace free from anticompetitive mergers, business practices, or public policy outcomes
Advance the FTC's performance through excellence in managing resources, human capital, and information technology
What are FTC disclosure guidelines?
FTC released its advertising disclosure guidelines in the latter half of last year for online influencers to stop unfair practices in the field of advertising. The guide is known as "Disclosures for 101 social media influencers". It is basically a handbook that tells you how to comply with the US laws for promotion and endorsement of a product with the help of influencers. So, FTC guidelines provide online influences with some useful guidance from the staff of FTC about how to make a disclosure effective. Also the guidelines give us complete information about the importance of disclosures.
The purpose of the guide is to lay down various ways for the business organisations to make it clear before the public that an influencer has a relationship with their brands. The same holds true for an influencer as well. It clearly states that an influencer's relationship with a brand makes a disclosure necessary. It also reminds the influencers that they cannot assume that the common people are aware of their connections to brands.
Here are some important sections from the new guide –
Needs to have a disclosure
What to disclose
When to disclose
How to disclose
Additional information about dos and don'ts
Who does FTC disclosure apply to?
FTC disclosure is mainly for the advertisers and influencers who work with a brand to endorse its products. It is concerted with social media.
The objective of the FTC is to stop deceptive practices in the advertisement industry. Its endorsement guide talks about how the advertisers and endorses can stay in line with the rules and regulations and work smoothly.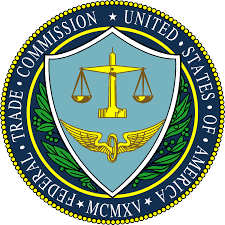 Here are the guidelines laid down by the FTC for influencers –
An endorsement message by an endorser must make it clear that he or she has a "material connection" with a brand.
A "material connection" with a brand usually includes a personal, family, or employment relationship or a financial relationship.
A financial relationship may not necessarily mean a direct payment of money. The brand may provide the endorser with free or discounted products or services or anything of some value for mentioning a product or service. In any case, it is mandatory to disclose the relationship.
The endorsement is not just limited to mention. Even the tags, likes, pins, and similar ways of showing that you like a brand or product are counted among endorsements.
If you have no direct or paid relationship with a brand and you are just telling people about a product you used and happen to like, there is no need to declare that you don't have a paid brand relationship.
How to comply with FTC guidelines for affiliate endorsements?
The primary requirement to comply with the FTC guidelines of endorsement is to be transparent. You must post a disclosure on your website regarding your material relationship with a brand. The disclosure should be clear and mention your relationship in detail. The website visitors should get a complete picture after reading the disclosure. There should not be any confusion about anything.
How to write a good FTC affiliate disclosure?
The guidelines laid down by the FTC to write a quality disclosure can be categories under the following heads –
Make sure people that your disclosure is "hard to miss"
You should make sure that visitors don't miss to see your disclosure by placing a position on your website where it is easy to notice. Usually, it is placed on the top of the webpages.
Use simple and clear language
The purpose of the disclosure is to make it clear to the consumers that you are endorsing a product of a brand because you have a paid relationship with it. So, you should write it in a simple and clear language so that the message gets delivered to the views properly.
Dos and don'ts for various platforms
The new FTC compliance guide has laid down specific guidelines for various forms and platforms. Here, we have given the details of the guidelines for the major social media platforms –
Written
| | |
| --- | --- |
| Dos | Don'ts |
| Write "this post is sponsored" by clearly and in a colour that is different from the background. | Don't use any phrase which does not communicate anything clearly like, "Thanks to" or "Made possible by" etc. |
| The disclose must appear either on the top of or at the beginning of the content | Don't make it difficult to locate |
| In the videos, the written disclosure be long enough and stay on the screen for enough time to be read and understood by the viewers | Don't include a too short disclosure which difficult to read and understand |
Verbal
| | |
| --- | --- |
| Dos | Don'ts |
| Say "this is sponsored by" or any other such phrase that communicates the paid relationship clearly | Don't use any phrase that doesn't clearly denote the material relationship |
| Verbally disclose your relationship at the beginning of the video, live stream, podcast, or any other sponsored content | Don't put the disclosure at the end of the sponsored content |
Facebook
| | |
| --- | --- |
| Dos | Don'ts |
| Add the disclosure at the beginning of a post and use simple language | Don't use phrases or hashtags that are ambiguous and unclear |
| In case you use hashtags, use #sponsored, #paid or #ad | If you are using any multimedia content like a video, never fail to include a disclosure in that content |
| If you are posting a video, add your disclosure in the video itself. Additional verbal disclosure is also recommended | Don't depend on the built-in branded content only for the disclosure |
| In the case of photographs, tag the sponsoring brands | |
| Include additional disclosures in case you are using a built-in branded content | |
Instagram
| | |
| --- | --- |
| Dos | Don'ts |
| Put your disclosure at the beginning of the post or before the "More" button | Don't mix disclosures with other hashtags |
| If you use a hashtag, use # sponsored, #paid or #ad | Don't put disclosure at the end of your post |
| Include "Sponsored by" and tag the sponsoring brand in the post | Don't use any hashtag that doesn't clearly indicate the sponsorship |
| Tag the sponsoring brands in the photographs and make the paid relationship clear | Don't use phrases that may create ambiguity |
| Superimpose disclosure on Instagram stories | Don't put the disclosure in the comment section |
| While using paid sponsorship tags, use additional disclosures | Don't depend on paid sponsorship tags only |
YouTube
| | |
| --- | --- |
| Dos | Don'ts |
| Add the disclosure as a clear and legible overlay in the video. Additional verbal disclosure is also recommended | Don't use ambiguous and too complicated phrases |
| Use clear and unambiguous phrases like "Sponsored by" or "Sponsored Advertising Content" or "Paid Advertising" | Don't put the disclosure at the bottom of the video description |
| Place the sponsorship information on top of the "show more" button in the description box | Don't make the disclosure too short to read or understand |
| Both the verbal or the written disclosure must be at the beginning of the video | Don't use the same colour or shade. It may marge with the background |
| The written disclose should remain on the screen for a long enough time to be read and understood by the viewers | Don't fail to include the disclosure in the video itself |
| While using built-in paid promotion tools, use additional disclosures | Don't depend on the built-in promotion tools only |
How to add a FTC disclosure to your WordPress website?
The easiest way to add disclosures to your WordPress website is to use a plugin. It will do all the tedious tasks on your behalf. All you need to do is to install and configure it. There are tons of WordPress plugins available in the market to help you create your disclosures. We would recommend a user-friendly plugin called WP Legal Pages Pro.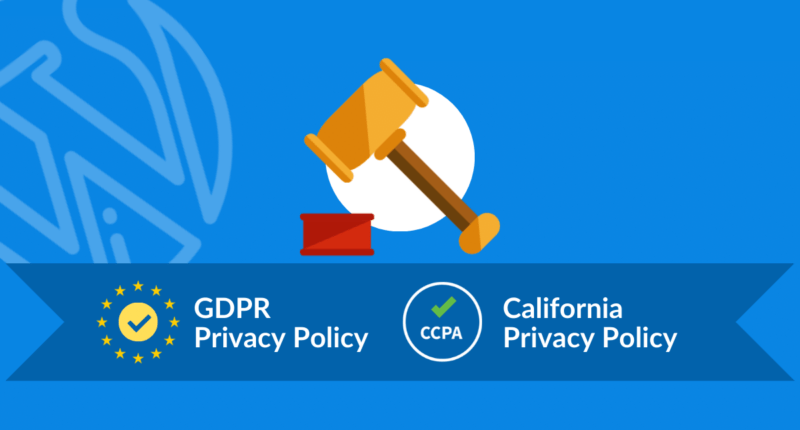 WP Legal Pages is a powerful WordPress plugin to generate attorney level legal documents. It offers you 25+ pre-designed templates including FTC affiliate disclosure template. You just have to import the template that fits your purpose, enter your details and publish it. The plugin comes in both free and premium versions. The premium version is available at $47. You can get it from club.wpeka.com.
Conclusion
FTC disclosure is essential if you want to promote your products through influencers' endorsement. Transparency and trustworthiness is the secret for survival in a competitive market. This is the reason you need to publish a disclosure. If you are struggling to add a FTC affiliate disclosure to your website, grab WP Legal Pages Pro and move ahead. It will make you create your FTC disclosures in minutes.
If you liked the article,please share it on Facebook and Twitter. Leave your reaction in the comments section. If there is any confusion, please feel free to let us know. We will get back to you soon.