Difference Between Disclaimer And Privacy Policy & How To Create Them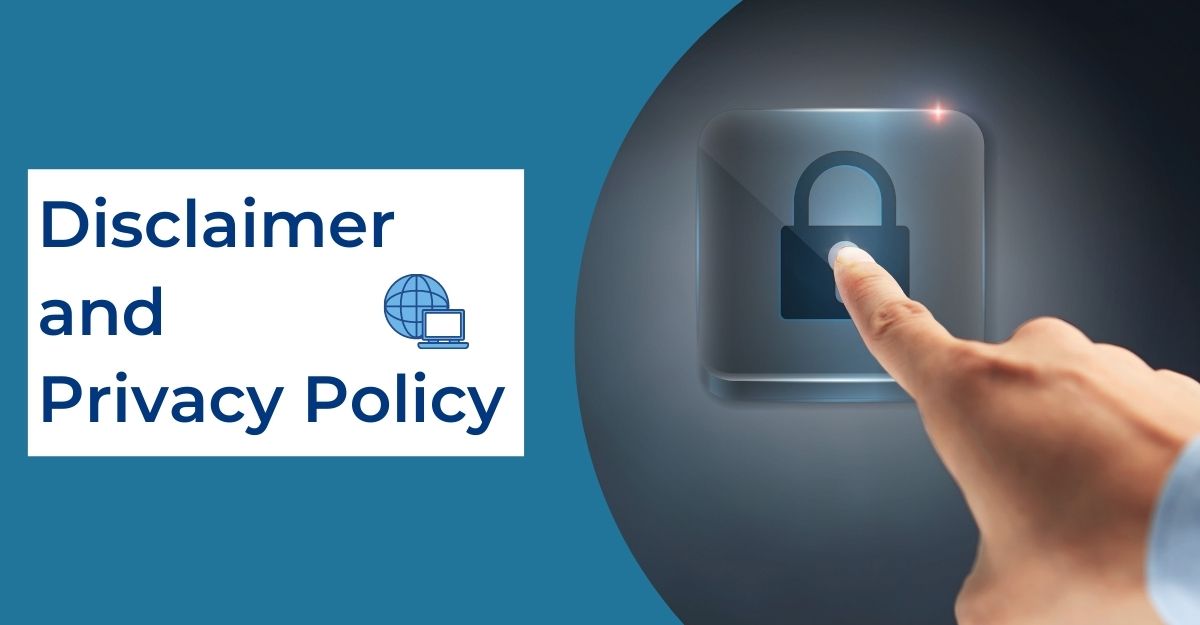 What is a disclaimer? A website disclaimer is generally an official statement that can save you, the website owner, from various troublesome situations. This page can be used to specify legally or limit the scope of legal bindings of a particular firm or a website. On the other hand, a privacy policy discloses how a firm or a company gathers, manages, uses, and shares the customers' data. Thus, it becomes a legal fulfillment for the security of the data your website collects. Both disclaimer and privacy policy are an important part of any website as per industry regulation qualification. this article talks about what is a disclaimer, why it is important, disclaimer template examples, and the difference between a disclaimer and privacy policy.
Both disclaimer and privacy policy pages are an integral part of any website, and here are the reasons that justify this statement.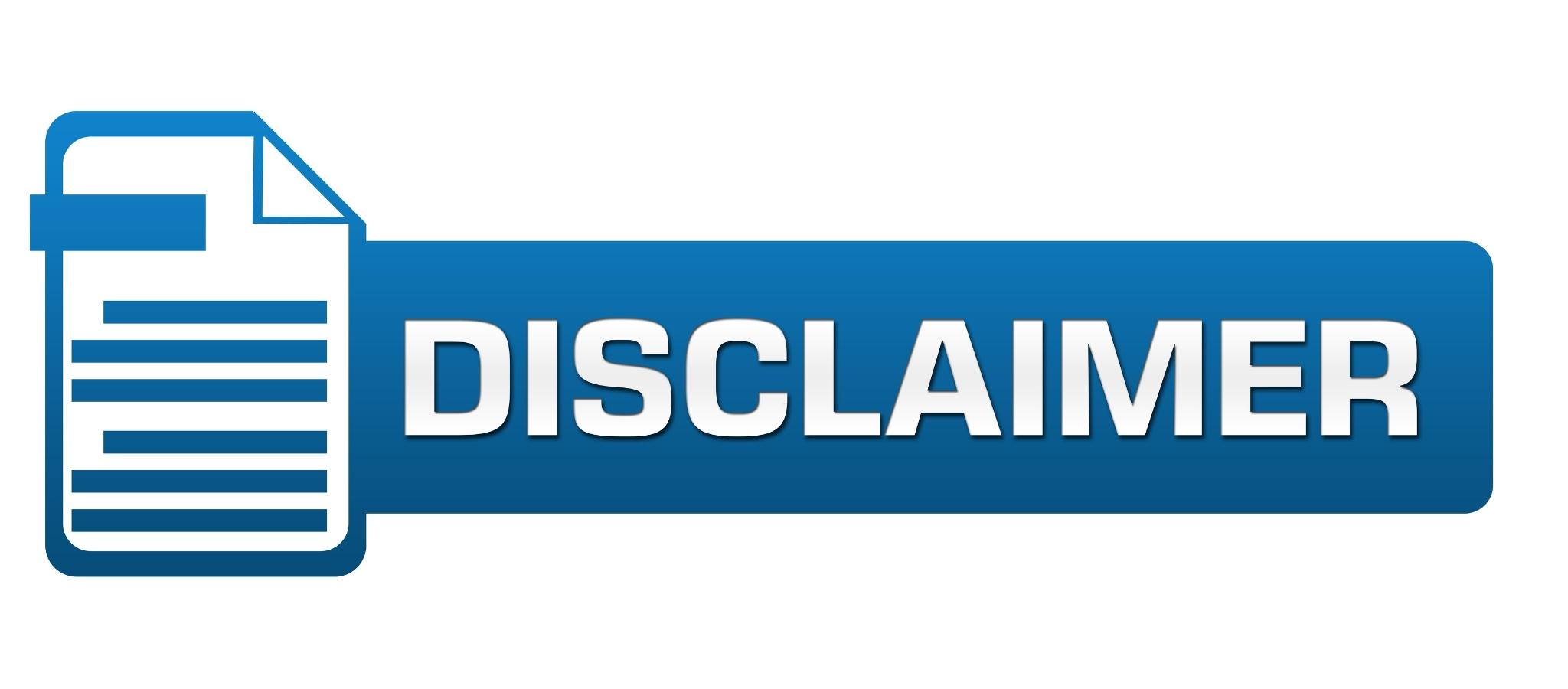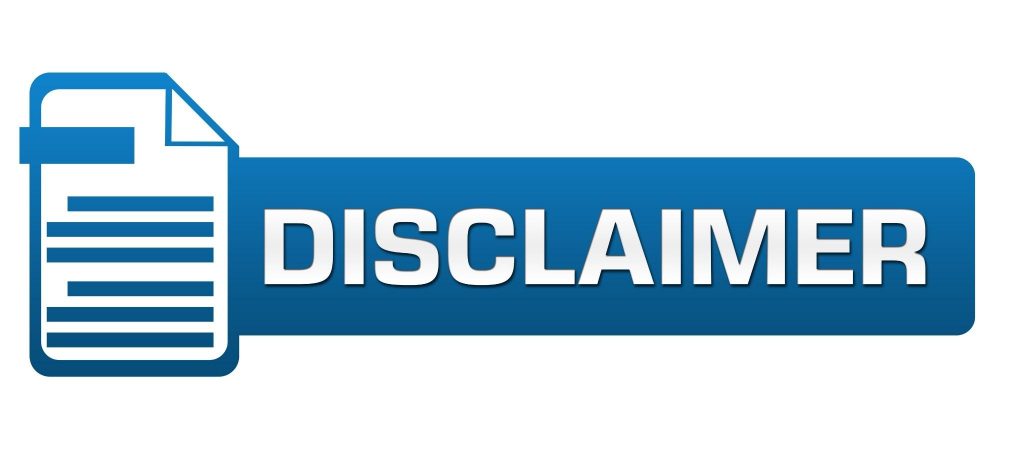 How are a disclaimer and privacy policy different?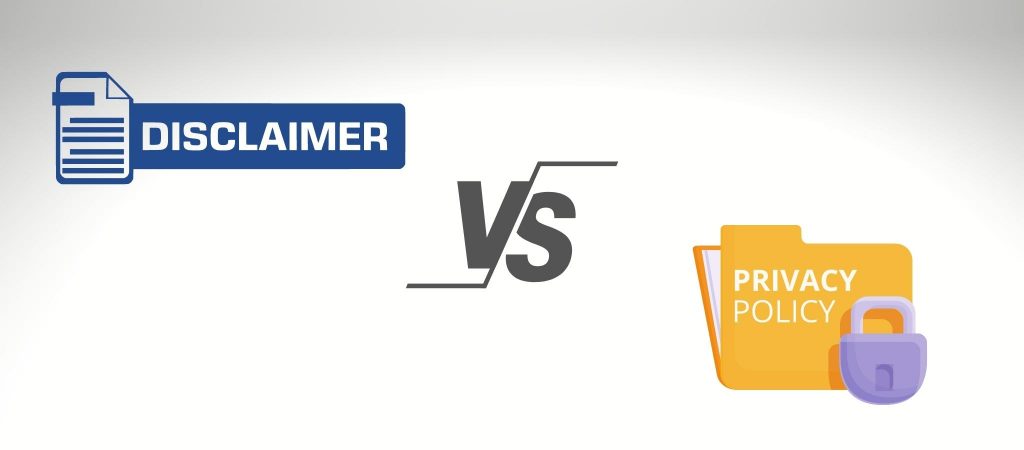 It's crucial to understand that disclaimer and privacy policy are two different recommended fine print on your website. One can usually find disclaimer and privacy policy pages on most of the websites these days. Several sites have both of these legal pages, some have just one of them, and then there are site owners who merge these two pages in one.
All in all, it is recommended to have them as two different pages as both of these pages aim at helping you and your website to avoid liability. Here are the key differences between these two pages on any website.
The Difference In Purpose:
A privacy policy may convey to the client that your website collects data and guides them about the purpose of their data. Simultaneously, the disclaimer is a fine print that warns the viewers that your website or firm is not legally accountable for any information that can be found on the site.
Furthermore, a disclaimer saves you from being accountable for anything that any viewer does with that information and also the consequences.
The Obligation to Display:
Including privacy, the page is unavoidable if your website is collecting user data, and you are bound by the law to have this page on your site. However, the disclaimer is a page that doesn't come with any such condition by law regardless you're dealing with user data or not.
Despite that, website owners often include both of these web pages to remain on the safe side. Including these two pages will save you from several legal disputes that might arise during your site's operation.
Handling Liabilities:
A privacy policy page is a way of dealing with a viewer's claim about unawareness. When it comes to collecting their data, this is why you should add a privacy policy page to prevent later liabilities—compensation for the claims made by your users.
On the other hand, the disclaimer is a page that clarifies to a user that your website or company is not responsible for the information available on the site.
In short, this is a way of limiting the website's liability. Moreover, it protects the website from legal allegations about the information not being 100 percent accurate, up to date, and opinionated.
It may be seen from the above discussion that disclaimer and privacy policy are two different pages, holding equal importance for your website.
You wouldn't want to be liable for any claims about collecting data or the information on the site being faulty. To reduce your website's liability, you should certainly add these pages to your website.
How to Create Disclaimer and Privacy Policy?
If you own a website that offers a blog on 'how to' or even provides instructional blogs. You need to add a disclaimer page in the same.
These days every site collects user data, and so may yours. Hence adding a privacy policy may keep you on the safer side and protected from legal liabilities or bindings.
You can add these pages in your website's footer, making them readily available for your viewers. Because if you are using content management systems on your site. The disclaimer and privacy policy pages may not show up.
You might want to get rid of it before starting the process of adding these legal pages to your website.
Moreover, to simplify the process, there are plugins available out there. You can use them and get the most out of these legal pages. So, once you've found a good enough plugin and have downloaded the zip file, the rest will be an easy road.
One such plugin is WPLegalPages which comes with 25+ legal Templates and is super easy to use.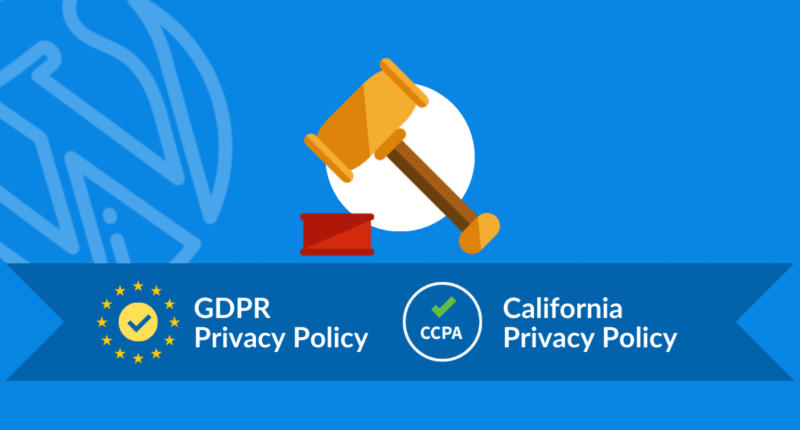 Log in to your administration control panel on the WordPress website.
Go to Plugins & click on Add New.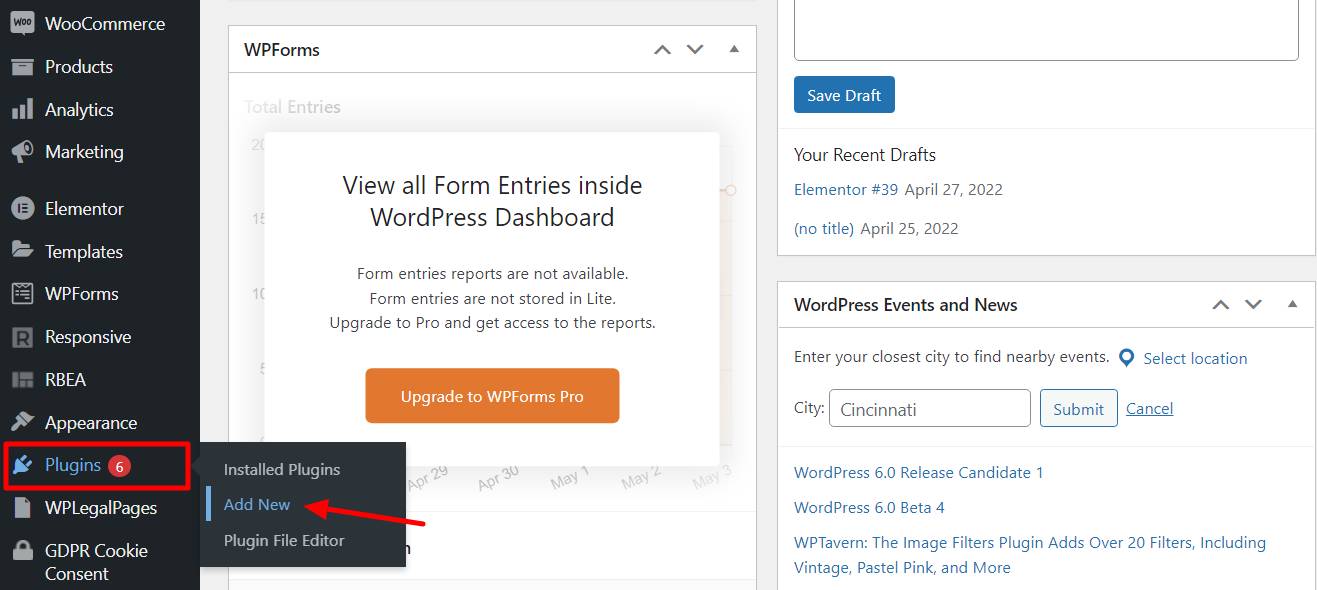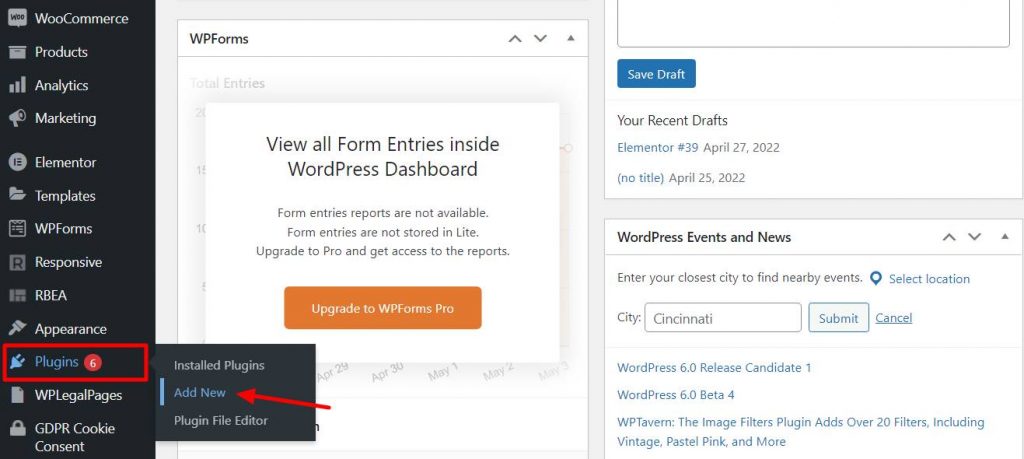 Install & activate the plugin
Once it has been installed & activated properly, you can then find it on the left side of your WordPress dashboard. And then, you can use the templates available in the plugin. All you'd have to do is twist and tweak it according to your business and publish it on your website.
You can also see how your page will look on your website by clicking on the "preview" button. Or else, click the "view post" link that you can find right above the page's title. You need to copy the URL and past it in your browser's address bar.
By following these steps, you will add whichever pages you want to include on your website.
What are the different types of disclaimers?
The purpose of a disclaimer is to save a website owner from legal issues. There are many different types of disclaimer template as problems are different for every single niche. Here is a list of some common disclaimer examples –
Affiliate disclaimer
This type of disclaimer is a legal requirement if you participate in an affiliate program. It makes it clear to your visitors that you have a paid and legally recognized relationship with the brands you are mentioning on your site, and you will get your commission on every referred sale.
Copyright disclaimer
If you use any such material on your website for which you have copyright, you must publish a copyright notice. A copyright disclaimer includes the business name, year of the production, the symbol of copyright, and an "All rights reserved" declaration.
Fair use disclaimer
The fair use principle is a part of the copyright laws of the US. It gives common people the right to use a certain percentage of copyrighted materials without the owners' formal permission. If you borrow from another website or any other source and falls under the legal framework of fair use, you should publish copyright material.
Confidentiality disclaimer
Confidentiality disclaimers ensure that only some specific users will view certain content. These types of disclaimers are usually used for emails. It gives a sense of security and protection if you send confidential mail.
Warranty disclaimer
A warranty disclaimer saves a website owner from unnecessary claims. It simply states that the website will not be responsible for any damages caused by its products or services.
Views expressed disclaimers
Views expressed disclaimers attribute some contents to some specific individuals. If you allow your users to comment on your website publicly, you must state that you don't take any responsibility for the views expressed by your viewers.
Investment disclaimer
If you give financial advice on your site, the investment disclaimer is for you. You must state that you will not be responsible for the result of the advice.
Which type of disclaimer should I use?
What is a disclaimer? Which kinds of disclaimers should you use completely depends on the type of your website? For instance, if you run a medical website and give medical advice, you must publish a disclaimer stating that none of your prescribed remedies should be used without consulting a doctor.
Similarly, if you run a beauty blog, you should publish a disclaimer declaring you will not be responsible if anything unfavorable happens using your products or tips. Visitors should use them at their own risk. Some common kinds of disclaimers that almost all the sites carry are – copyright disclaimer, views expressed disclaimer, and use at your own risk or no responsibility disclaimer.
How is the disclaimer page important?
Now that you know what is a disclaimer, you should also know why it is important. The disclaimer clarifies to the users of your website's service or commodity that you won't be holding the guarantee for inaccuracies of any content, product, or service.
Additionally, it can be seen as a shorter version of a business or website's terms and conditions. The following points depict the importance of this page in detail.
A disclaimer page, no matter how brief or short, can protect you from legal action.
It is a page that states that the content on your website is informational, but viewers must use their own discretion when using it as a part of a contract.
A disclaimer page is something that wipes off responsibilities on your part if any visitor uses your content and it results in harm.
You can also include a fine print about the website advertisements and reviews being entirely promotional and that you don't endorse them by any means.
What is the importance of privacy policy?

Your viewers have all the right to know about how your company uses their information. Hence, to assure them that their data is safe, you should add a privacy policy page on your WordPress site.
You can also state the method of collection of data. Your privacy policy page answers questions such as- "Is the method of data collection automated?" or "Is there any need to fill a form?"
This page enables you to convey to your clients about the storage of their data.
It is one way a website conveys to its client that the information they share is safe and used only as per their benefit.
Lastly, you can include your contact details on the privacy policy page to be as transparent with your clients as possible.
Why do websites collect user data?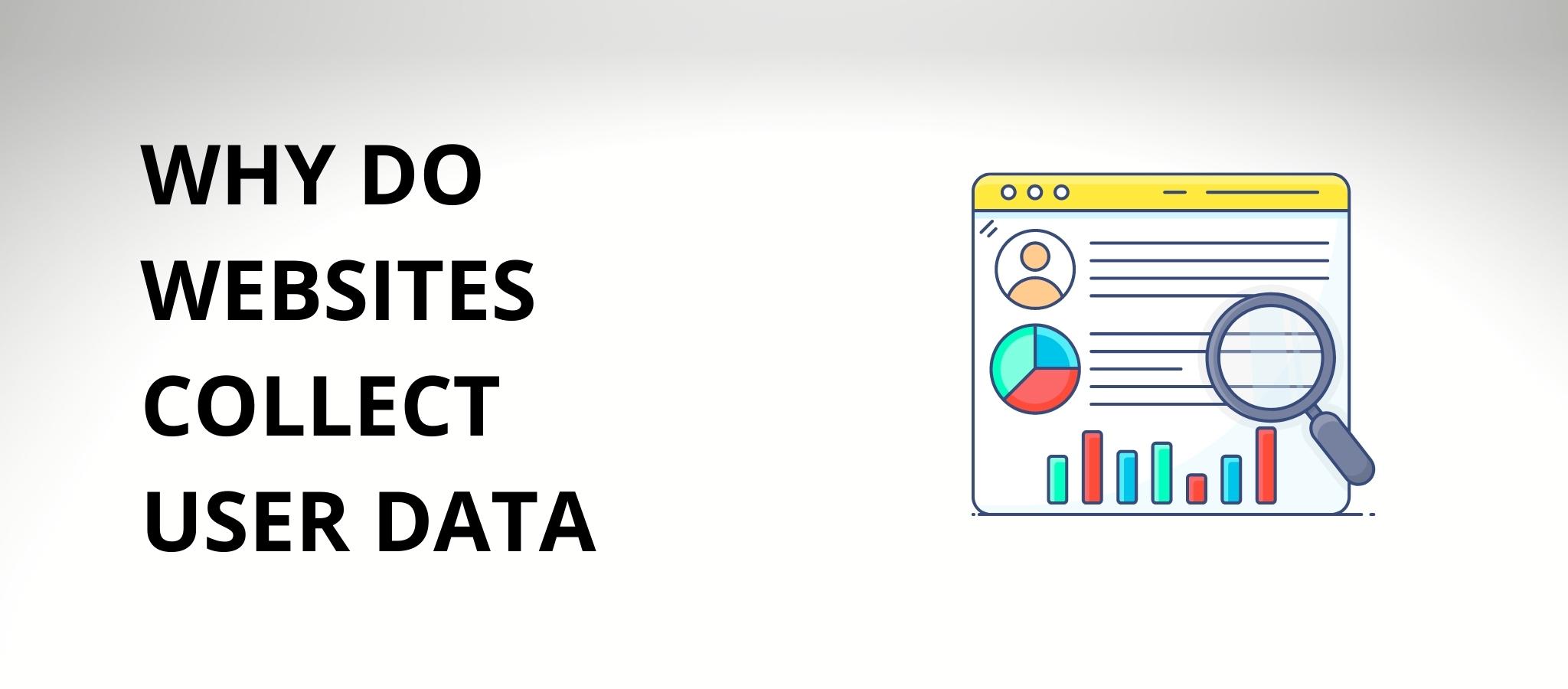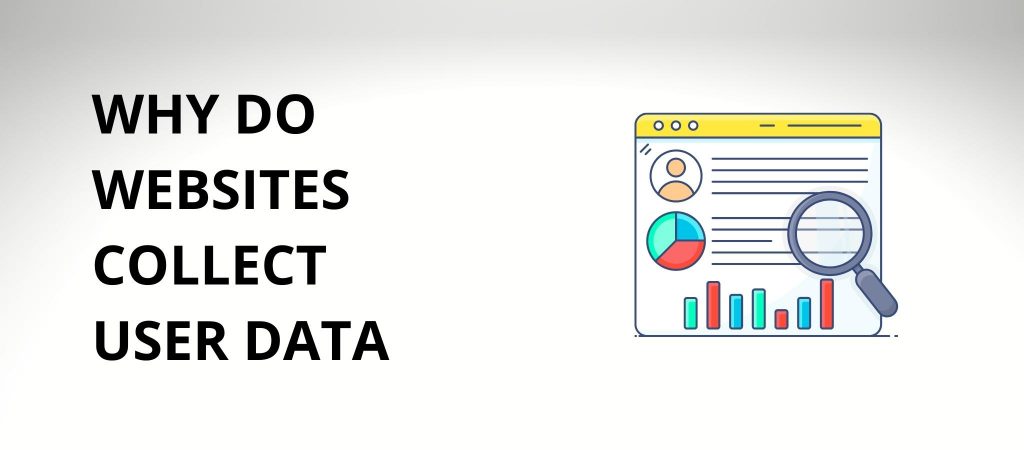 It isn't quite tough to understand that the user data is collected nearly by every other website these days. The site owners tend to gather this data for several reasons, some of which are as follows:
Maintain a database of user data.
To get a subscription.
Modify the website according to the geographical location and preferences of the users.
To collect statistical data, which includes the number of advertisements viewed and the number of total views on your website.
Takeaway:
It becomes clear that website owners have to deal with many parameters for running the business effectively. This is why it seems logical to adopt methods to protect your website from any future legal action.
By now, you will be having a clear idea about the importance of disclaimer and privacy policy pages. Also, how they are going to benefit your site.
This guide will certainly come in handy when you want to add any or both of these pages to your own website. Thus, make sure to convey to your developer while getting your website designed. He shall take care of including these pages.