Importance of Managing Internet Cookies For Online Businesses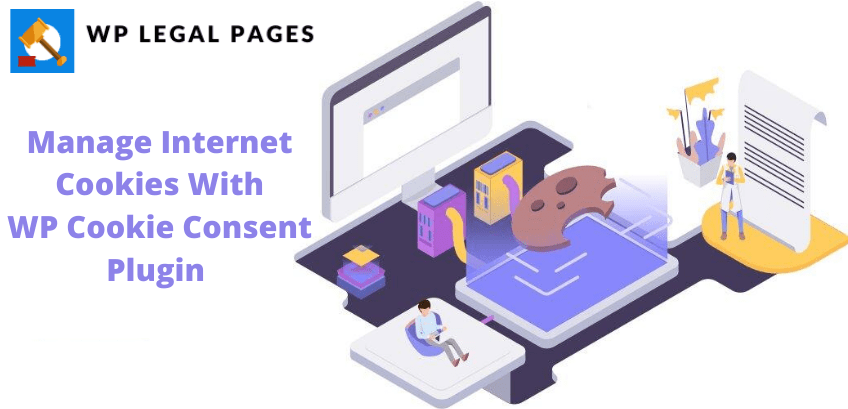 Internet Cookies are an easy tool to collect information about your customers. It helps you to know your user better. You can get detailed information about their likings and dislikings, browsing patterns, preferenced and most importantly buying behaviour. Based on these data you can redesign your site as per the choice of the customer to increase your traffic.
The advantages of using internet cookies are that they are simple and easy to implement. As they occupy less memory, they don't put any extra burden on the server. It does not affect any other element of any website. But, at the end of the day, they are used for collecting the personal information of the users. So, they have the right to say no to your website cookies.
Privacy of data is one of the most talked-about social issues today. The alarming rate of data branches and site hacks have compelled the government of most of the country around the world to enforce some privacy laws to protect the data of their citizens. If you are using internet cookies, these laws make it mandatory for you to display a cookie consent notice on your site. You must take the consent of your users before sending any cookie. So, cookie management is a matter of concern for any website. This article will give you detailed information about how to manage internet cookies on your site.
What are internet cookies?
The word Cookie in the context of a website means a packet of data which a computer receives and then sends back without making any change on it. It is used to collect information about the site visitors. When you send a cookie to a visitor's site, it comes back with lots of information about the users browsing behaviour and preferences. This helps you to personalise your campaign and design your website according to the choice of the target group so that they find it attractive.

How do cookies work?
Cookies are specially designed messages for your computers. A web server passes them to your browser when you visit a website. The browser stores these messages in a file called cookie.txt. After cookies are stored on your site, when you request for one more page from the server or the same URL, your browser sends back the cookies to the server. These cookies contain information about your visit to the webpages and also the information that you volunteer like your name and preferences. Cookies usually serve as memory tools and may recall and recognise your online behaviour and actions.
Types of cookies
There are many different types of cookies. Each type of cookie is designed for a specific purpose and tracks a specific type of information. Here are some of the most common types of cookies –
These are temporary types of cookies that memorize your online activities. As the website has no memory, without these cookies, your web history actually remains blank. In fact, every time you visit a site, you are treated as a new visitor. These cookies are useful tools which help you to move through the web by remembering your actions. They expire the moment you close your web page.
Persistent cookies track your online preferences. When you visit a site for the first time, your movements are noted. If you configure your website to fit your preferences, these cookies will recall and implement those preferences next time when you visit the site.
Third-party cookies are also known as tracking cookies because they collect data based on your browsing behaviour. When you visit a site, third party cookies track your mouse movements. After that, they send the data to the websites who created them. These websites either store the data for their own use or sell them to some other parties.
Are cookies bad?
Whether a cookie is bad or good is a matter to debate. There are many opinions regarding this. For some people, cookies collect your data, so it is better not to allow them for the sake of privacy. Some believe it is good as it doesn't harm your device in any way. It doesn't infect your computer with any virus or malware. The data inside the cookie also doesn't change. But, a majority of the people believe cookies are absolutely safe. However, some cyber hackers may hijack cookies and get access to your browsing sessions. They may track your browsing history. In this sense, it is a bit risky.
How does WordPress use cookies?
WordPress comes with some default cookies. It uses these cookies mainly to check logged in user sessions and manage authentication. It makes an attempt to remember a users' name, email address and other identifiable information if he or she shares them while filling out a contact form.
You may use WordPress plugins for further cookie settings and additional functionalities. There are hundreds of WordPress plugins available in the market which will add their own cookies to your website for different purposes. For example, OptinMosnster lets you show email opt-in forms to new and returning users And grow business substantially.
Many times, a few third-party services also set cookies on your WordPress websites like Google Analytics or Google AdSense. WordPress allows you to view all the cookies in your browser setting.
How to manage cookies?
Managing cookies is a challenging task. Merely creating, managing or deleting them mechanically is not enough. There are many legal formalities as well. You need to be very careful about your use of cookies.
There are many different ways to manage cookies. Either you can manage them manually on your site, there are also options to manage cookies from chrome. But these need a lot of time and much effort on your part. You have to be very careful about every single step that you take. To get rid of these hassles, we have a good solution in the form of a WordPress plugin called WP Cookie Consent. These will do everything automatically. All you need to do is to install, activate and configure the plugin as per your needs. 
Which is the best WordPress plugin for Cookie Consent ?
WP Cookie Consent is a powerful WordPress plugin to make your website compliant with CCPA and GDPR. It is designed specially to help you to comply with EU GDPR's cookie consent and CCPA's "Do not sell" opt-out regulations. Using this you can receive visitors' consent by adding a customizable cookie consent notice bar on your site. You may also display a customizable notice with a "Do not sell my personal information" link on your site.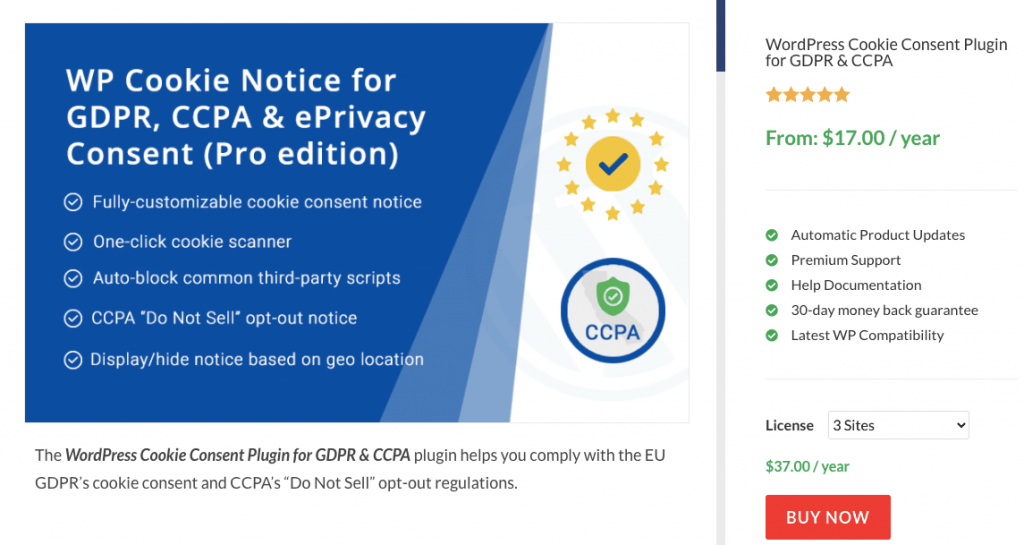 The plugin has lots of user friendly features such as powerful cookie detector tool, granular cookie consent, auto cookie categorization, etc. you get intelligent lookup databases and consent logs options here. It allows you to display location-based notices and edit cookie information. Users may change or revoke their consent any time. You can manually edit your cookie details or information if you wish to.
WP Cookie Consent plugin supports multiple languages. It is beginner friendly and well documented. You get free lifetime product updates. The plugin is available at $17. You can purchase it from the club. wpeka.com.
Key features of the plugin
Completely customizable cookie consent notices
One click cookie scanner
Auto block third party cookies
GDPR & CCPA compliance
Auto cookie categorisation
How to use the plugin to create cookie policy?
Well, WP cookie consent is a user-friendly plugin. It is well documented. Once you install the plugin, the self-explanatory features will guide you in the right direction. You just have to click some buttons to get your desired work done. You need to be clear about your requirements. Once you know what are the things you need, finding the right button is a matter of a few seconds. Just install and activate the plugin and relax. Everything will be done automatically.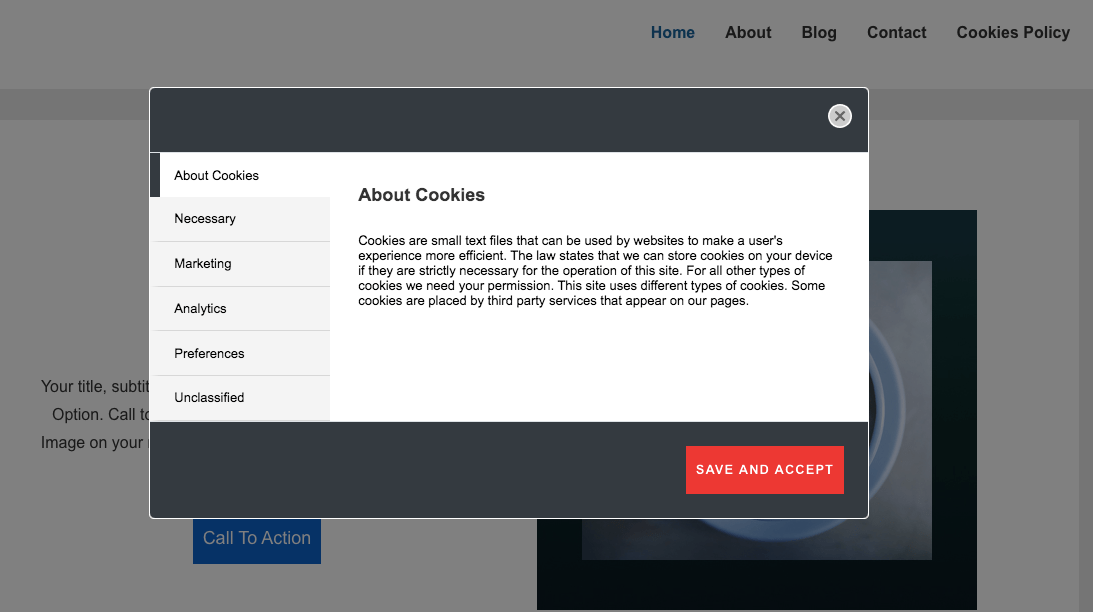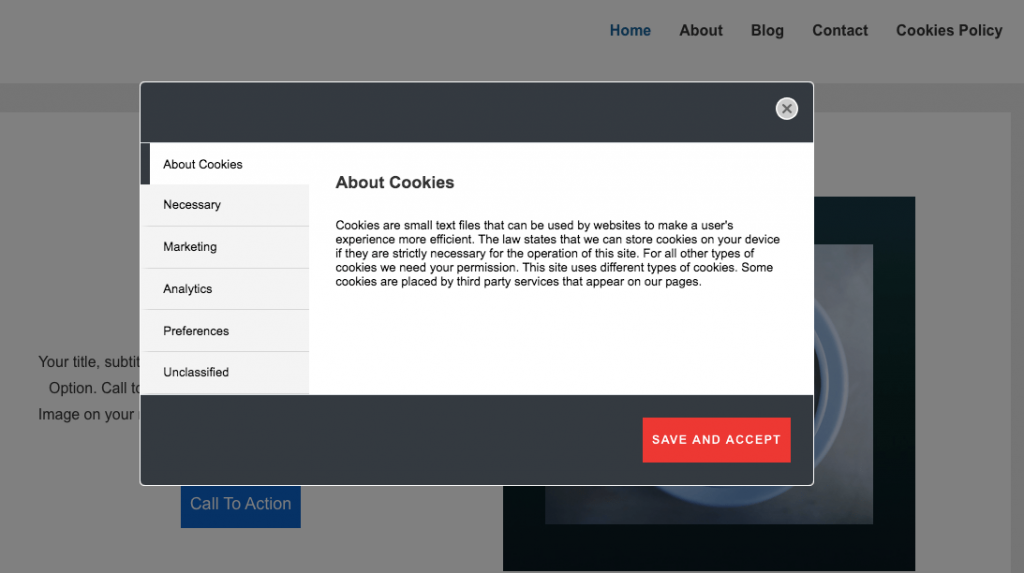 Conclusion
How to manage cookies depends on many factors. Your CMS platform, browser, hosting service and also the laws of the country where you operate. While the technical factors define the methods and the steps you should follow, the laws dictate what are the formalities you need to maintain on your website. In this article, we have tried to show you how to manage cookies on your WordPress site to make it compliant with GDPR or CCPA. if you use any platform other than WordPress, you have to find some other method. But for WordPress users, WP Cookie Consent is one of the easiest ways. The plugin will do everything for you.
If you liked the article, please share it with your friends on Facebook and Twitter. Leave your reactions in the feedback section. We would love to hear from you.if you have any doubt. Never hesitate to let us know about it. We will get back to you as soon as possible. Subscribe to our YouTube Channel for our video tutorials.