Privacy Policy for your Website (Free)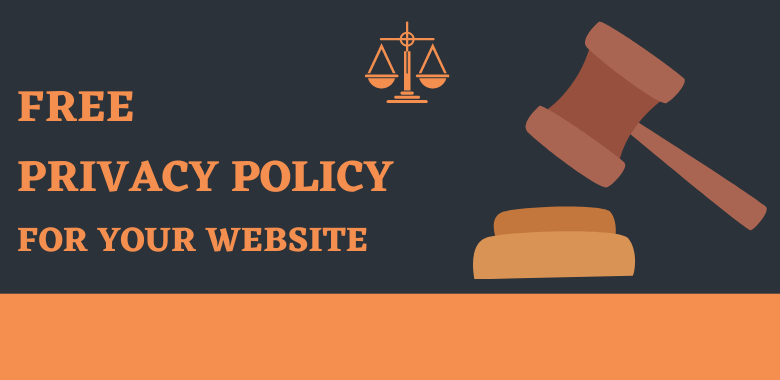 Launching a website or a blog is one of the most exciting phases, especially if you're only willing to be your own boss. Sure, the online world offers uncountable business opportunities, however with them, come numerous responsibilities as well.  And, one such responsibility is to have a privacy policy page using a privacy policy generator. Whether you're only obligated for your own products and services or the sensitive information of your clients, privacy is something you cannot take for granted.
In fact, the matter of data privacy has turned so grave that there are laws across the world directing stricter punishments for the breakers. So, if you haven't been a fan of being updated with policies, let's help you out with the privacy policy generator.
What is the Privacy Policy and Terms & Conditions Page?
Although being a website owner, there are plenty of pages that you must create and publish with a free privacy policy generator; however, the two major ones are Privacy Policy and Terms & Conditions. Let's understand the gist of these pages.
Privacy Policy:
A privacy policy is nothing but a legal agreement page that is done between two parties, i.e. your brand and your clients. This page discloses how you are accessing their data, using, storing and sharing it. These days, having a privacy policy page has become mandatory for almost every website.
Terms and Conditions:
Just as the name suggests, this one is a document that communicates a set of rules and regulations that your clients may follow. Such a page dictates what your website visitors are and aren't allowed to do on the platform. Generally, it comprises rules regarding discussion, forum, commenting, content and more. Here is an article elaborating on the difference between a disclaimer and a privacy policy .
Importance of Privacy Policy for Website Owners
When it comes to assessing the importance of a website privacy policy generator for website owners, it is underlined that you cannot neglect these pages at any cost. Jotted down below are some of the reasons that state why having such a page published on your platform is a requirement.
Having a privacy policy is a legal requirement where various laws have made it mandatory to publish one; if not, you may face dire consequences
By having a well-defined privacy policy that details every bit of information, you can easily gain the trust of your target audience and develop a long-lasting, credible relationship with them
It keeps your site's content safeguarded from infringement if you have mentioned the copyright
With a policy page, you can protect your community and let them inform how their data is being used
If you're dealing with any third-party, such as Facebook, Twitter, Google Analytics and more, having a privacy policy that mentions how these platforms will be using the customer data is a must
Introducing WP Legal Pages Free Plugin
Now that it's proven how legal documents are necessary, it's time to create the pages and publish them on your site. But what if you don't wish to spend money on this task? Don't worry; that's where the WP Legal Pages plugin – a WordPress website privacy policy generator – steps in.
Being an advanced WordPress plugin, it offers an opportunity to create a variety of legal documents. With an array of pre-designed templates, all you'd have to do is customize the information and hit the Publish button.
Neither you'll need technical knowledge nor a high-end lawyer for this task. What's good about this plugin is that it's available in both free as well as premium versions. Thus, you can choose one accordingly. You can read more on how to add privacy policy to your WordPress website here.
Features of WP Legal Plugin (Free Version)
Diving deeper into this plugin, here is a list of top key features that you can avail yourself without paying a penny for this plugin.
One of the best features of this plugin is the availability of pre-built templates. With the free version, you get 3 templates that are already designed. All you'd have to do is choose one and begin the customization.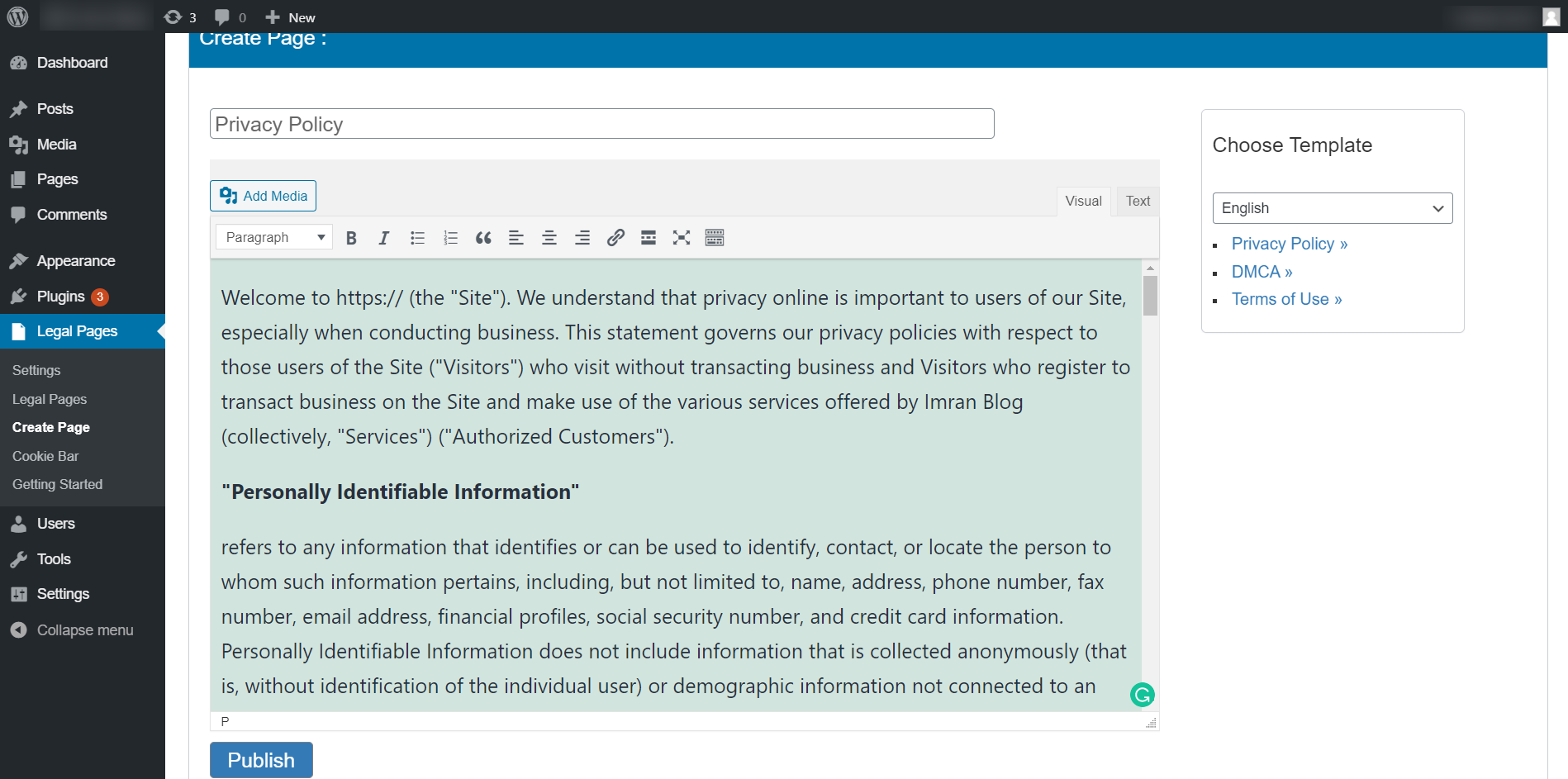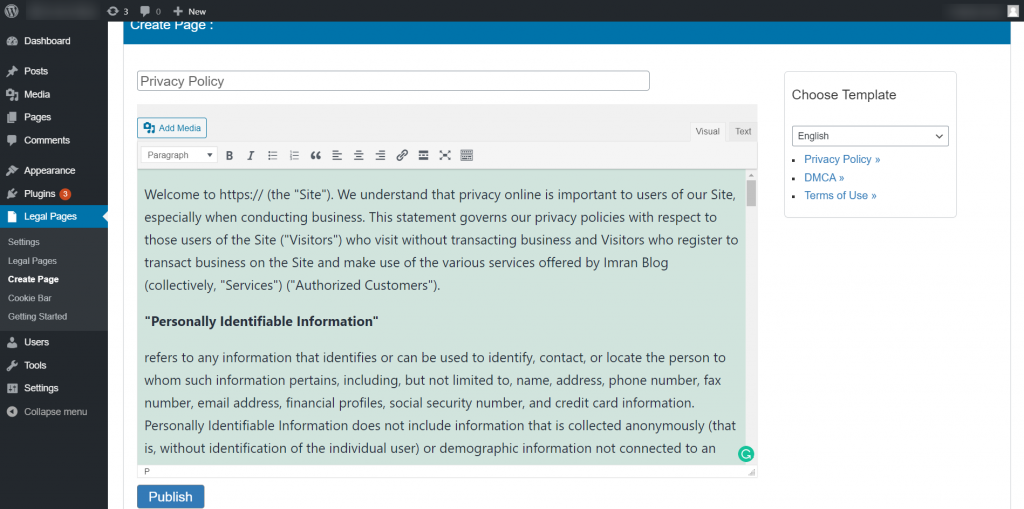 These templates can be easily edited and published. With no technical knowledge, you can add in or remove information accordingly.
The plugin comes with easy-to-use shortcodes that can be displayed on the pages to showcase legal information.
WP Legal Pages plugin comes with technical support from a team of experienced developers. You can get in touch with customer support anytime as it's available just an email away.
Easy Installation Steps
Installing the plugin is an easy-peasy method. Simply follow these steps, and you'll be done instantly.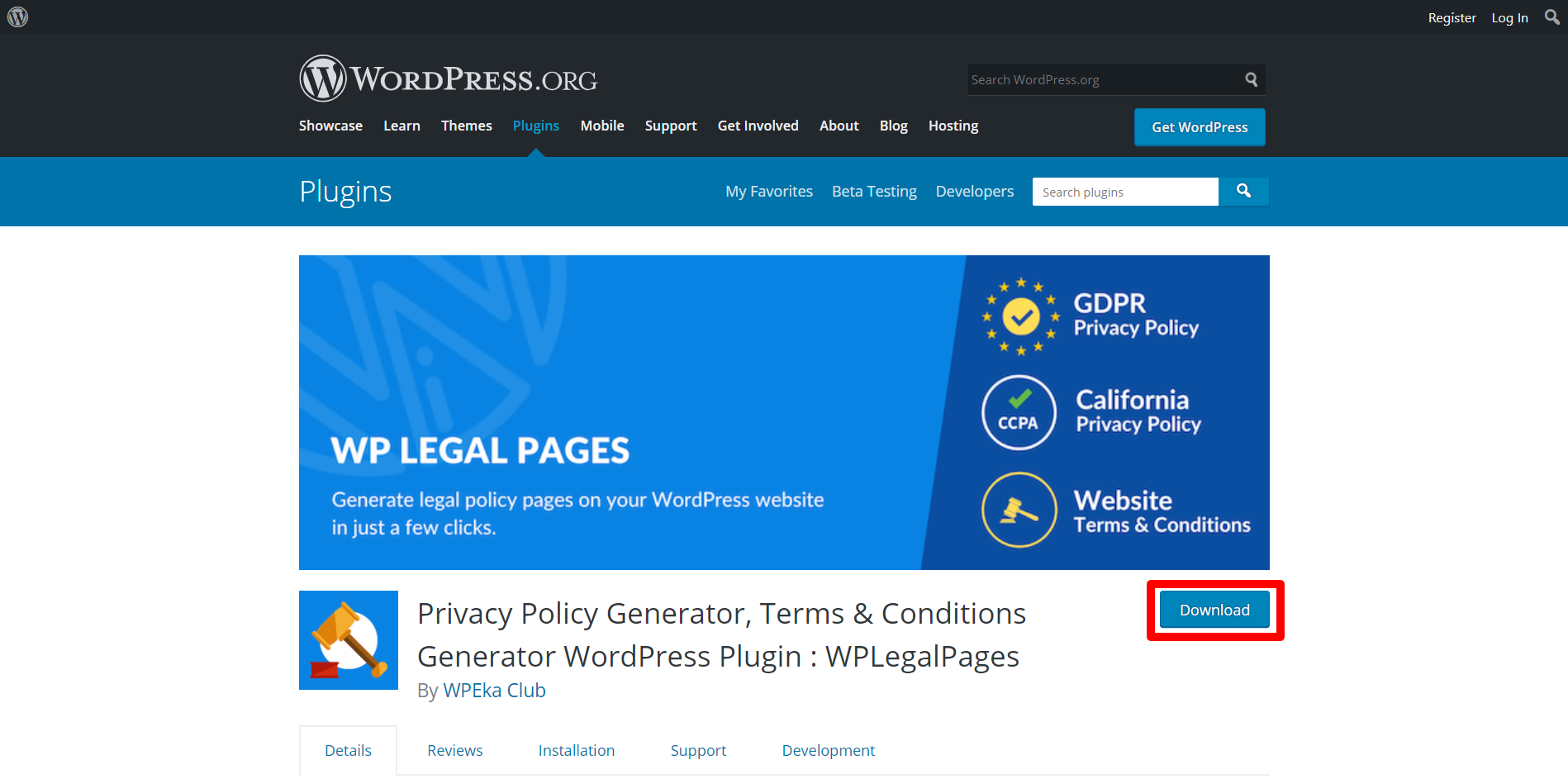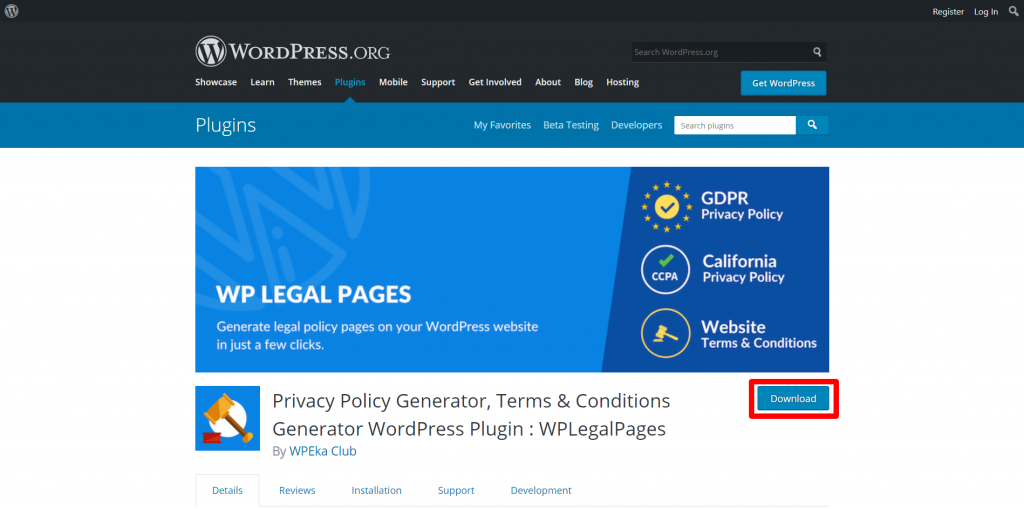 You'll get a zip file downloaded
Now, open the WordPress dashboard of your website
On the left side, click on Plugin and choose Add New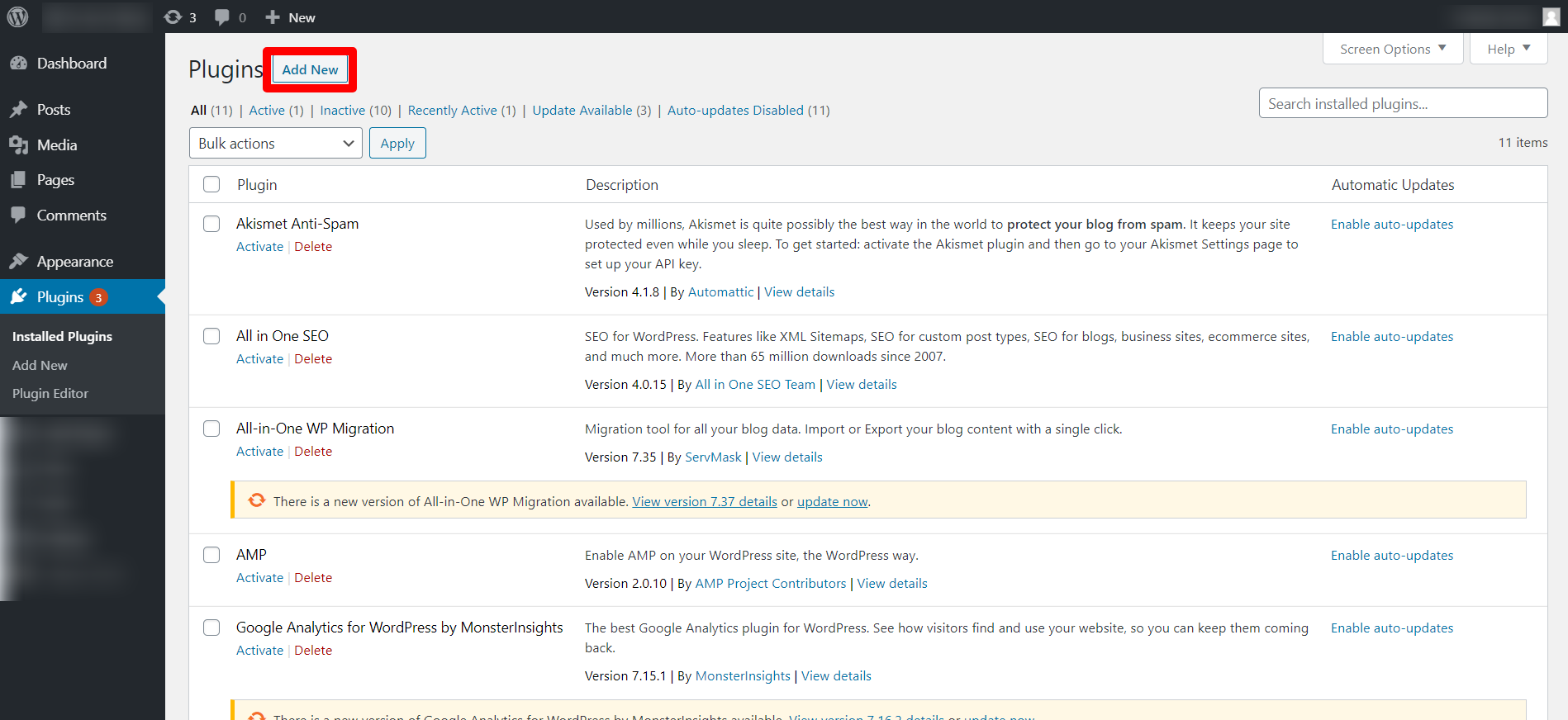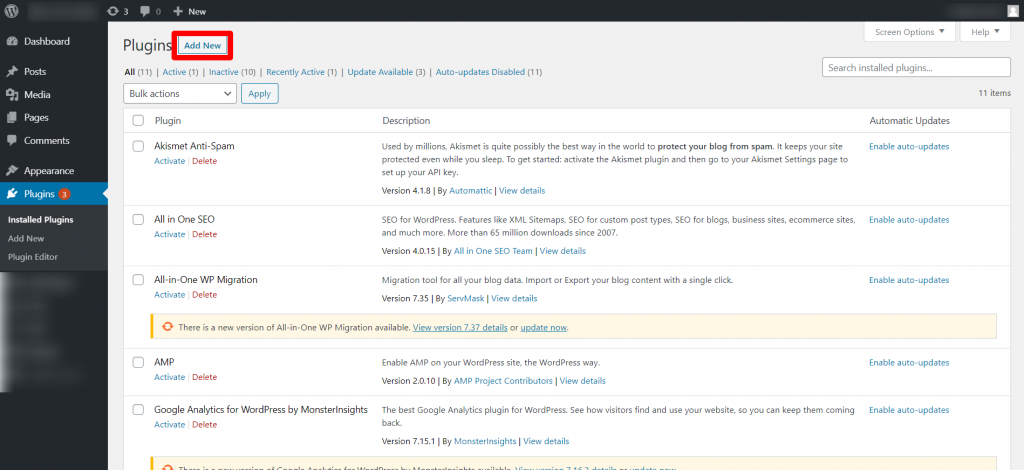 Click Upload
Then, upload the zip file that you've downloaded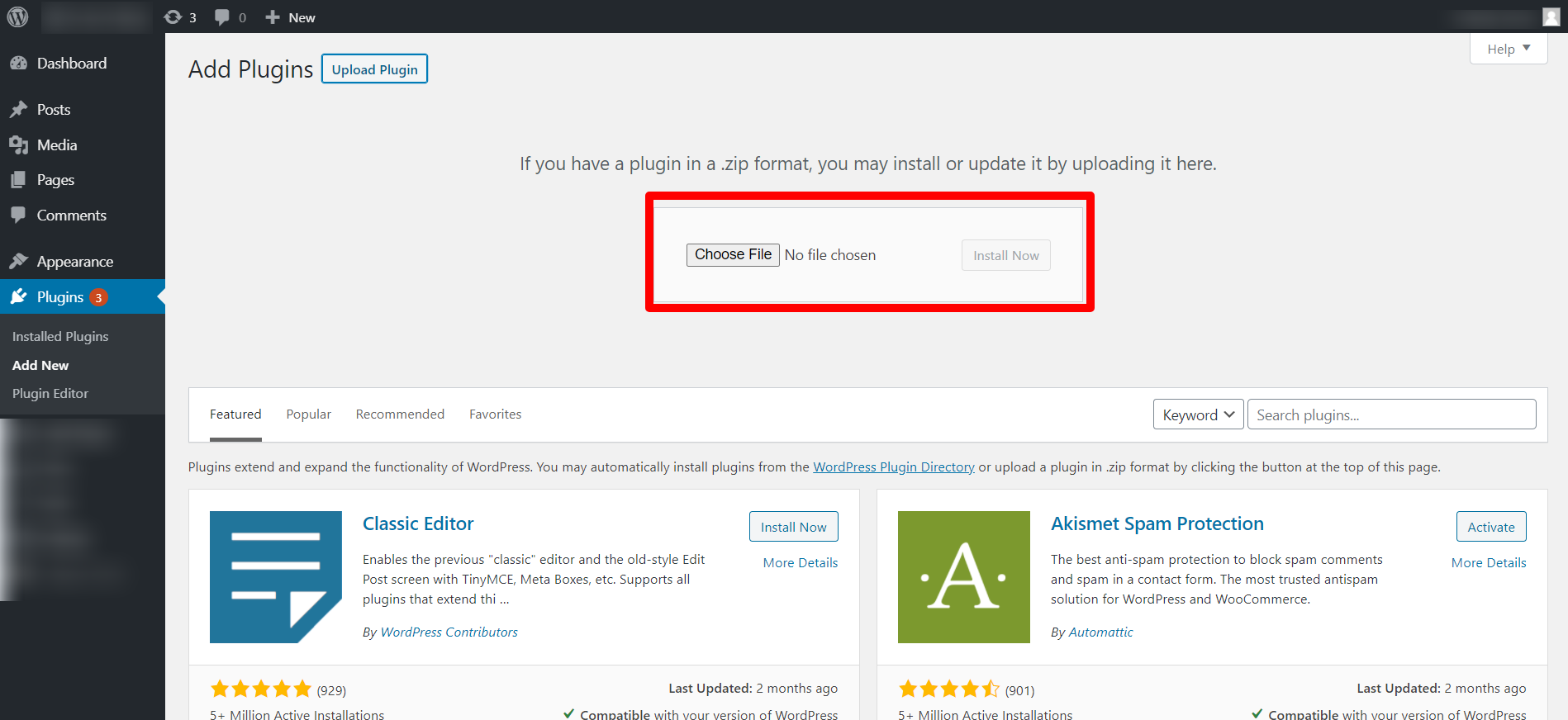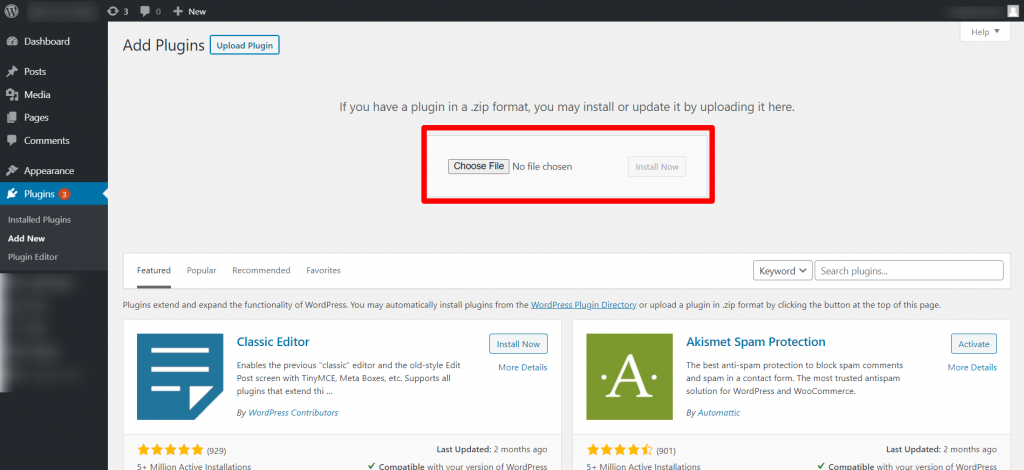 Click on Install and Activate
And you're done!
Advantages of WP Legal Pages
Now that you're familiar with the features of this plugin, let's find out how this tool turns out to be advantageous. Here are some of the benefits that can be easily availed.
Different Language Support:
If you're using the premium version of WP Legal Pages, you get a seamless multi-language translation. This allows you to create and set up policy pages in a variety of languages, such as German, French, and English.
Stay Compliant with Laws:
Creating required policy pages and keeping them updated on a regular basis isn't an easy task. On top of that, if you're new to the online world and don't have any idea about legality, you may have to hire either a professional content writer or a lawyer to create these pages. However, this plugin averts such a situation. With pre-available information filled templates, you'll just have to customize it as per your website and company.
Furthermore, this plugin can also be integrated with well-known and acknowledged form plugins, such as Contact Form 7, WPForms, NinjaForms and Gravity. Together, you can create a variety of forms and publish the same on your website.
Testimonials
"If you are in the business of building out sites for clients or affiliate sites for yourself, this will save a ton of time creating these necessary pages and keep your butt out of legal trouble." – Ty Bohanon
"WPLegalPages makes it really easy to make the legal pages that are becoming more and more required. The templates that are built into it are definitely great, and I like the shortcodes as well." – Adam Teece
"It's a very intuitive and super fast plugin to set up and implements. In just a few steps, I had a complete set of legal pages on my sites." – Kate Saunders 
WP Legal Pages: Paid Version
If you wish to take an extra step and buy a paid version, you can do so as well. Priced just at $39/year for Single Site License, $79/year for 5 Sites License, $99/year for 10 Sites License, the premium version of this plugin comes with additional features as compared to the free version.
Not just that, but if you didn't like the plugin, the developers also offer a 30-days money-back guarantee. This way, you can rest assured that your hard-earned money isn't going to be wasted, and this won't be a useless purchase.
Features and Templates of Pro Plugin
If you're buying the paid version of this plugin, you'll get the following pages to be updated on your website:
GDPR Privacy Policy
California Consumers Privacy Act (CCPA)
GDPR Cookie Policy
Terms & Conditions
Terms of Service
Amazon Affiliate Disclosure
Affiliate Agreement
Privacy Policy Wizards
Blog Comments Policy
Linking Policy
Affiliate Marketing Disclosures
Digital Goods Refunds
External Links Policy
Returns & Refunds
DoubleClick DART Cookie Policy
Anti-Spam Policy (CASL Compliant)
General Disclaimers
Privacy Policy for Facebook Apps
Medical Disclaimers
Earnings Disclaimers
Impressum
FTC Disclosure Statement
Refund Policy
Newsletter Subscription Policy
Children's Online Privacy Policy (COPPA)
DMCA Policy
California Privacy Rights Policy
FTC Testimonials Disclosure
FTC Disclaimer Widgets
Apart from this, the below-mentioned features are what you can expect with a pro plugin.
You can easily add a banner in the footer section of your website for cookie consent. If you want, you can also create a cookie popup. And then, customizing the styling, content and button of such bar and popup is always a plus point.
With the premium version, you can auto-generate policies on the basis of your legal business details and the policies that are applicable to the website.
Policies are changed and updated periodically to help you comply with the latest changes. This way, your website will never be behind in terms of rules and regulations.
The pro version is compatible with the latest versions of PHP, Easy Digital Downloads (EDD), WooCommerce and WordPress.
While for beginners, choosing the free version of this plugin is quite recommended; however, if you wish to go with the paid version, it's even better. The pro version of the plugin comes with a refund policy. Through this, if you don't like the functionality or anything else, you can claim your money within 30-days of purchase and get your access revoked.
You can check out the pro plugin and pricing here.