Must Have Plugins for your Newly Created WordPress Website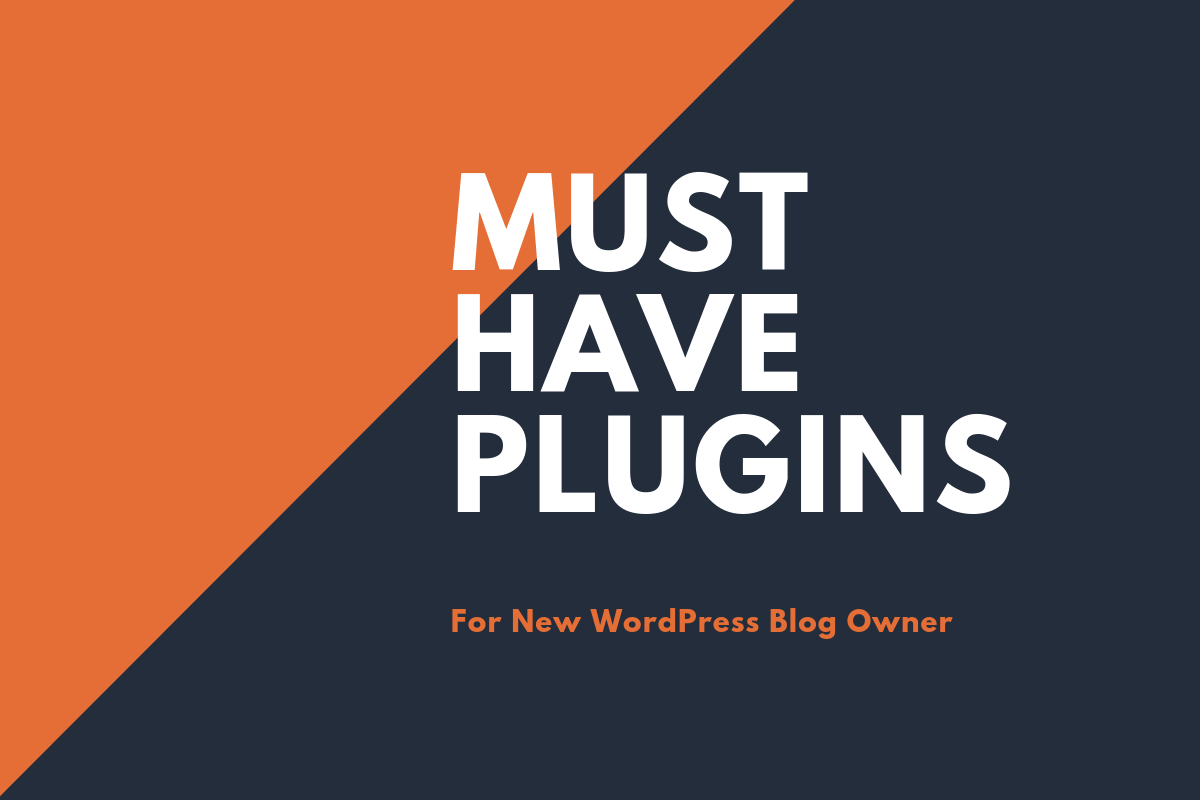 There is no denying the fact that WordPress is one of the most popular website development platforms. It has garnered a lot of consideration and appreciation for a few years now. This platform is not just selected by newbie bloggers but well-established enterprises, too. Of course, there are a lot of reasons for this choice. There are certainly some must-have plugins.
Right from the liberty to play with the appearance of the website to the opportunity that lets you execute a variety of tasks with innumerable tools, known as plugins, available in the WordPress catalogue.
Talking about plugins, they are not just capable of helping with specific respective tasks but can also assist you when it comes to increasing the traffic and revenue of the website. For those who are new to this business, it will be a tedious process to search for perfect plugins from a humongous list. If you are also stuck in a similar situation or are in need of WordPress development services, this post will help you make the right decision.
Here are the top 11 considerable plugins that you must have on your WordPress website.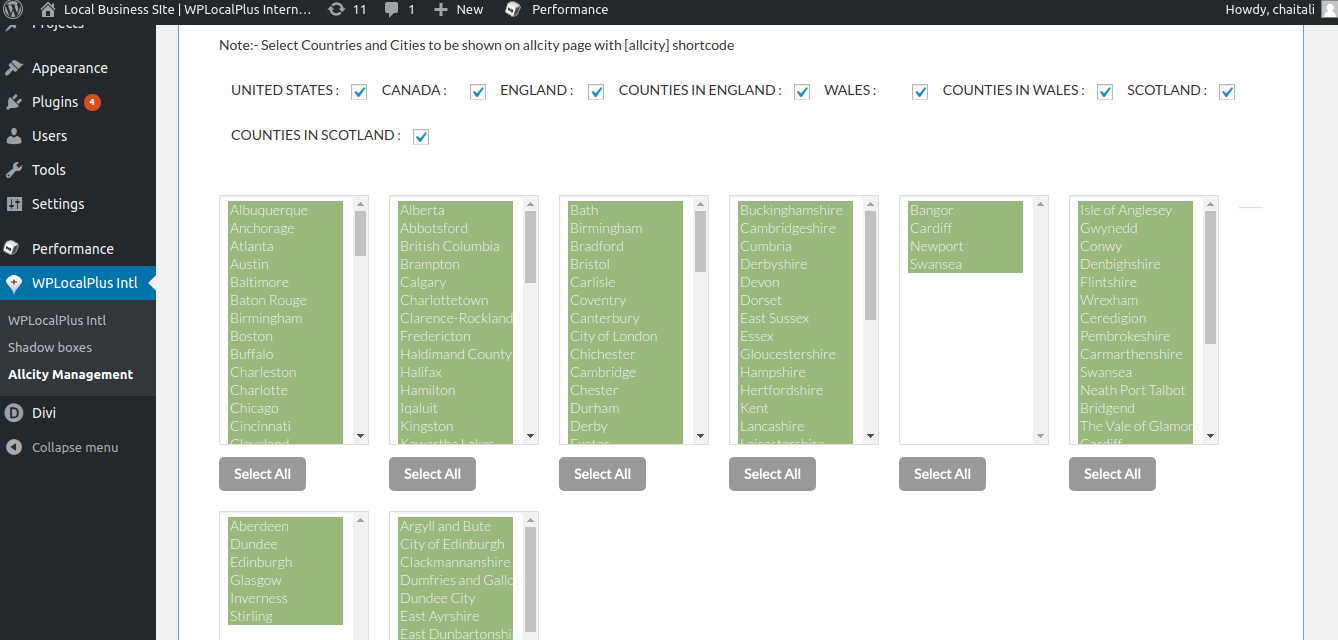 WPLocalPlus is one such plugin that lets you create automated business directories for local businesses. If you wish to create local communities for startups or small-scale businesses in your town or city, this is the plugin you must be chosen for this task.
To save your time and efforts, this plugin generates listings automatically; hence, you can create business directories without investing a lot of efforts. You can further provide valuable information to your audience by adding discounts and deals provided by local businesses.
Moreover, WPLocalPlus is a responsive plugin and can display your directory on different screen sizes. In terms of detailed data, you can add reviews, locations, maps, websites, and much more to listed businesses. If you wish to earn from your directory, you can even display featured ads on the website with this plugin.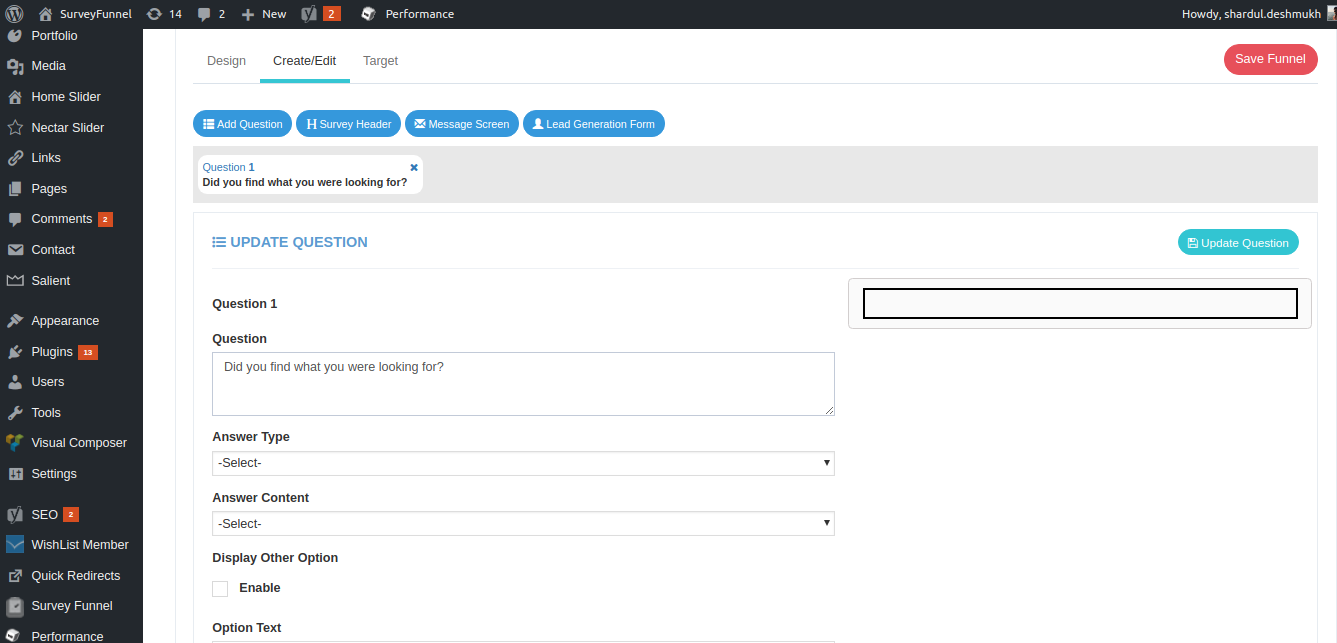 Another considerable plugin that you should be using for your WordPress website is Survey Funnel. It helps in creating high converting sales funnel with ease. You can use its significant conditional logic to generate unique sales funnel for every response given by the user.
And then, with this plugin, you can even create advanced segments to provide different offers according to the preferences of your customers. To ensure high conversion, you can gather your visitors' data, create an email list, target different segments, and create sales funnel accordingly.
If that wasn't enough, you could even enhance the appearance of your funnel by adding images and videos to them. SurveyFunnel gives you a chance to use embed videos from external sources, like YouTube, Viddler, Vimeo, and other platforms.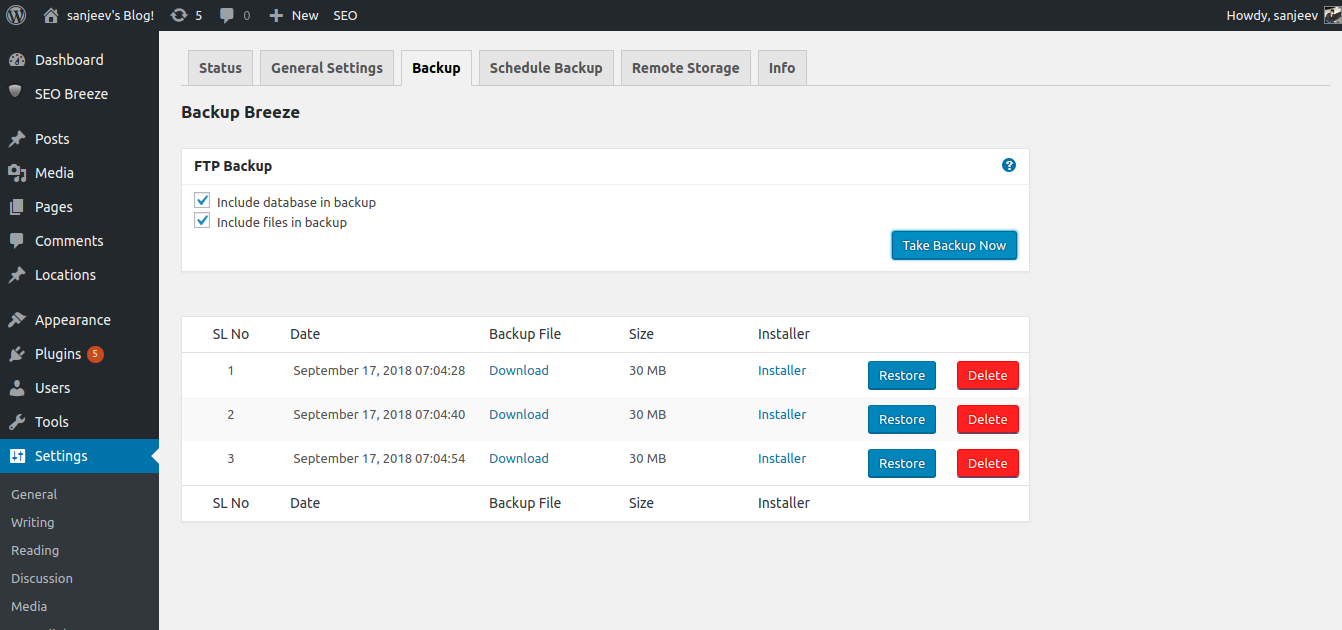 To make sure that your website doesn't break down or experiences setbacks of any forms, it's important always to be ready with a backup. In this case, BackupBreeze is the plugin you can choose.
Regardless of the version of your WordPress and the size of your theme, this plugin works proficiently with every option. To make the backup process easier, you can schedule daily, weekly, or monthly automated backups.
And then, in terms of storage, this plugin lets you save your backup on different platforms, such as Google Drive, Dropbox, Amazon, and your FTP server. When it comes to restoration, you wouldn't need the plugin for that as it can be done with the generated backup files with ease.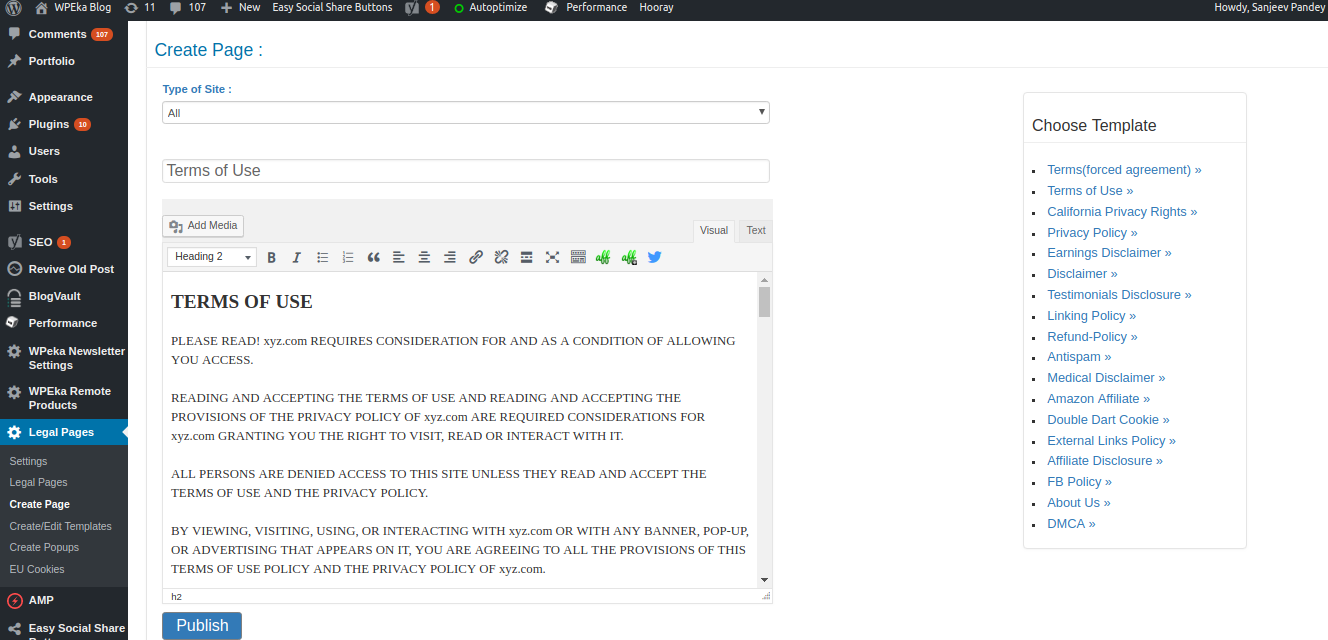 Next one on the list is WPLegalPages. This plugin allows you to create relevant legal pages for your WordPress website to prevent any unforeseen legal troubles. Quick to install and easy to set up, you can easily publish legal pages by just adding your business information.
Talking about features, it comes with a forced page or post option that compels visitors to agree to your terms and conditions. As a result, you can embed this feature on your website page or a post and can enhance your privacy.
Next, along with different legal page templates, this plugin even comes with an extended menu option. With this one feature, you can remove listed pages from your header menu and can add them to the footer menu.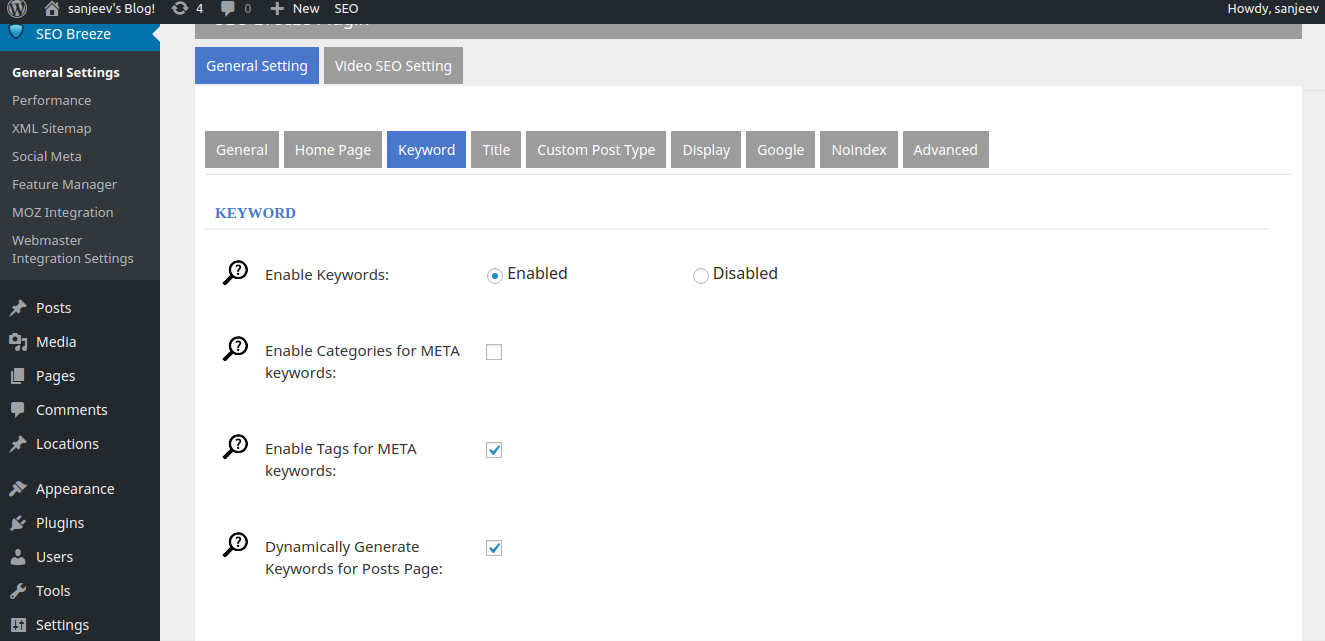 SEOBreeze is a plugin to rely upon when it comes to executing appropriate on-page optimization and several other SEO related task. One of the primary features of this plugin is page analysis. It helps you enhance and optimize the performance of your website.
Along with your web pages and website content, you can even adequately optimize videos to make them appear on the top whenever a potential customer performs relevant research. Moving ahead, this plugin can be a perfect choice if you wish to promote your business in local communities.
On top of that, SEOBreeze also makes it easier to generate sitemaps titles and add meta format to them automatically. If you are a beginner in the world of WordPress SEO, just install this and get moving to achieve better results.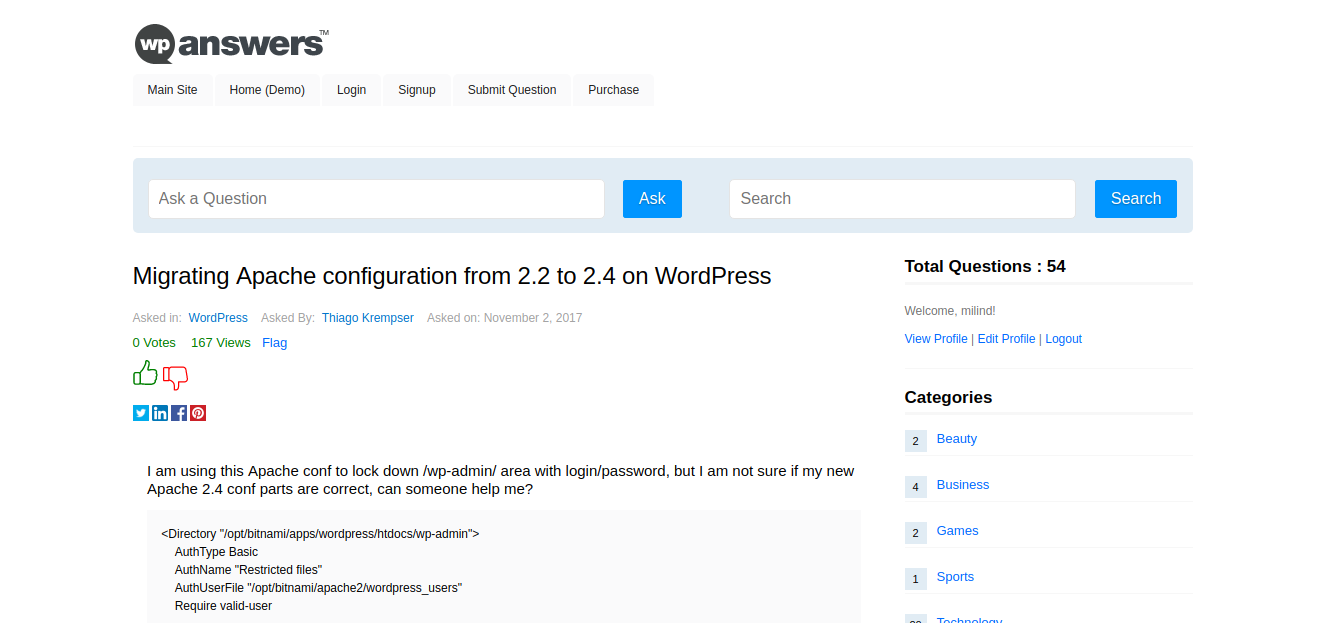 With this WPAnswers plugin, you can create a question answers forum on your WordPress website, replicating famous platforms like Quora, Yahoo Answers, and more. With different themes, you can create a listing that would match well with your website.
Furthermore, this plugin is filled with several beneficial features. It lets your users ask answers, add descriptions, fill keywords, and give titles. Not just that, you can even allow only approved users to answer questions.
It also gives a voting feature that lets users upvote and downvote answers based on their preferences. And then, you get the freedom to pick the best answers and reward the user accordingly. This plugin notifies you through email whenever somebody posts a question or answers on your forum.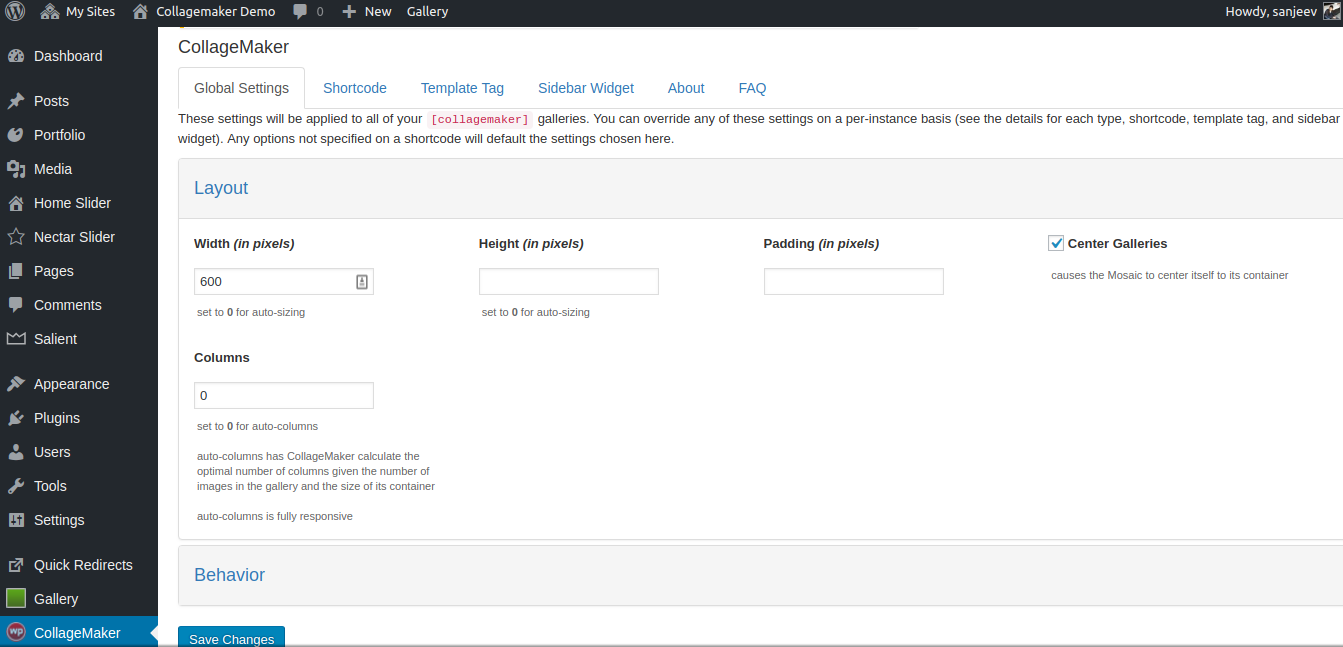 Collage Maker is the plugin that allows you to create good looking and enticing collages to post on your WordPress. This one isn't restricted to any limitations, instead, lets you create and post multiple collages at a time.
You can also design colleges from different sources of the image, whether it is from the WordPress media gallery, Pinterest, or Instagram. By using shortcodes, you can embed those collages anywhere on your website.
And then, this plugin enables you to add multiple animation effects to make collages shine and stand out from other types of media. It also provides different style options, such as tiled mosaic collage, tiled image gallery, and more.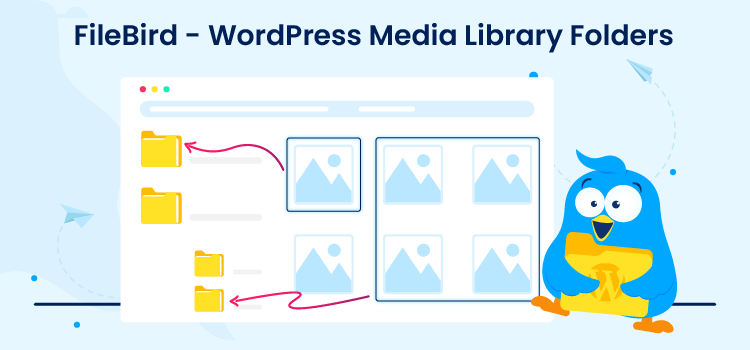 Using FileBird to manage WordPress media library folders is recommended by WP experts. The latest version of FileBird 4.0 features a clean user interface and smart move for all media files and folders.
FileBird uses virtual categories to contain your files, which is a major advantage for all WordPress administrators. Moving images to another folder won't break links to your images in the content of page/post.
Key features:
Control all folders/categories in one sidebar
Sort folders and files by name/author/added/modified date
Keep permanent links of all media files
SEO-friendly
Super smooth performance
Highly compatible with all popular page builders and themes
The lite version of FileBird can be downloaded for free from WordPress plugin repository and it allows up to 10 folders. If you need more than ten folders to organize your media files, we suggest that the paid version of FileBird is a great value on CodeCanyon.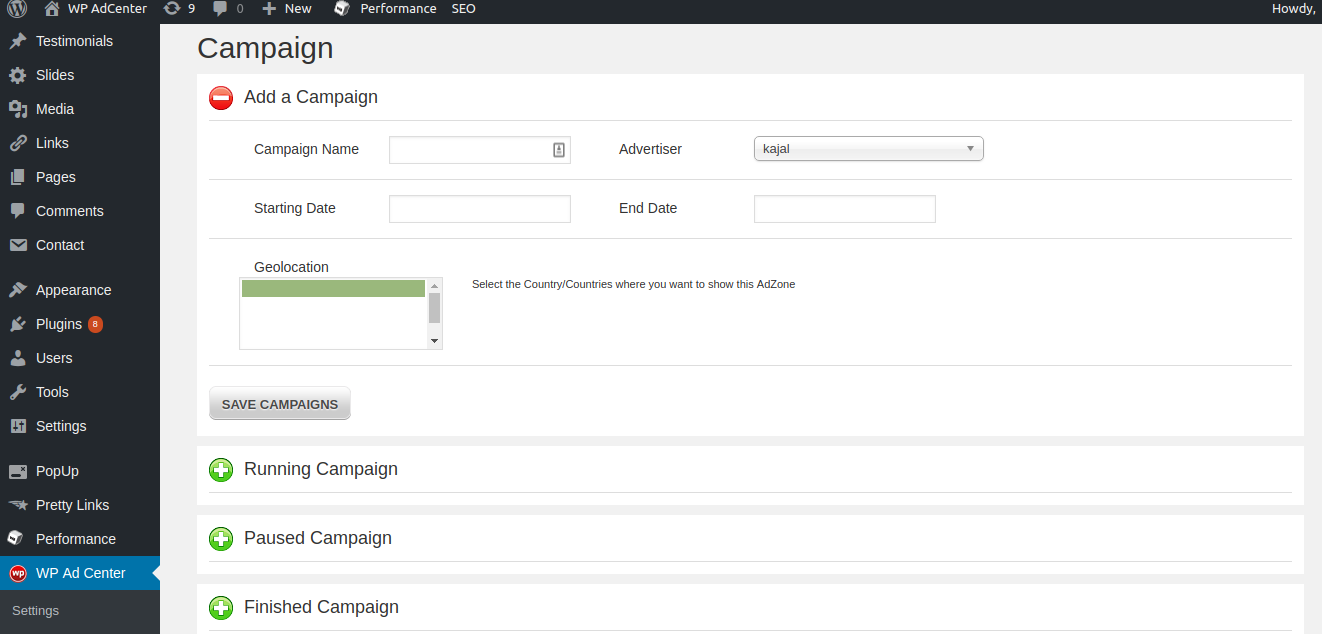 If you are dreaming of earning from your WordPress website, one thing that you must keep in mind is the difficulty that may arise while monetizing ads. However, problems can be solved with WPAdCenter; a plugin specifically meant to help you with website ads.
With this plugin, you can gain a detailed statistic for every campaign that you generate. With graphs, this plugin showcases clicks and impressions that your campaign obtained. And, on the same chart, you can even compare the results of different campaigns.
You can create unlimited Ad Zones for your campaigns. And then, you can also adjust the placement of these ad zones with three different methods. By adding a variety of media to your campaigns, you can easily make them look more attractive.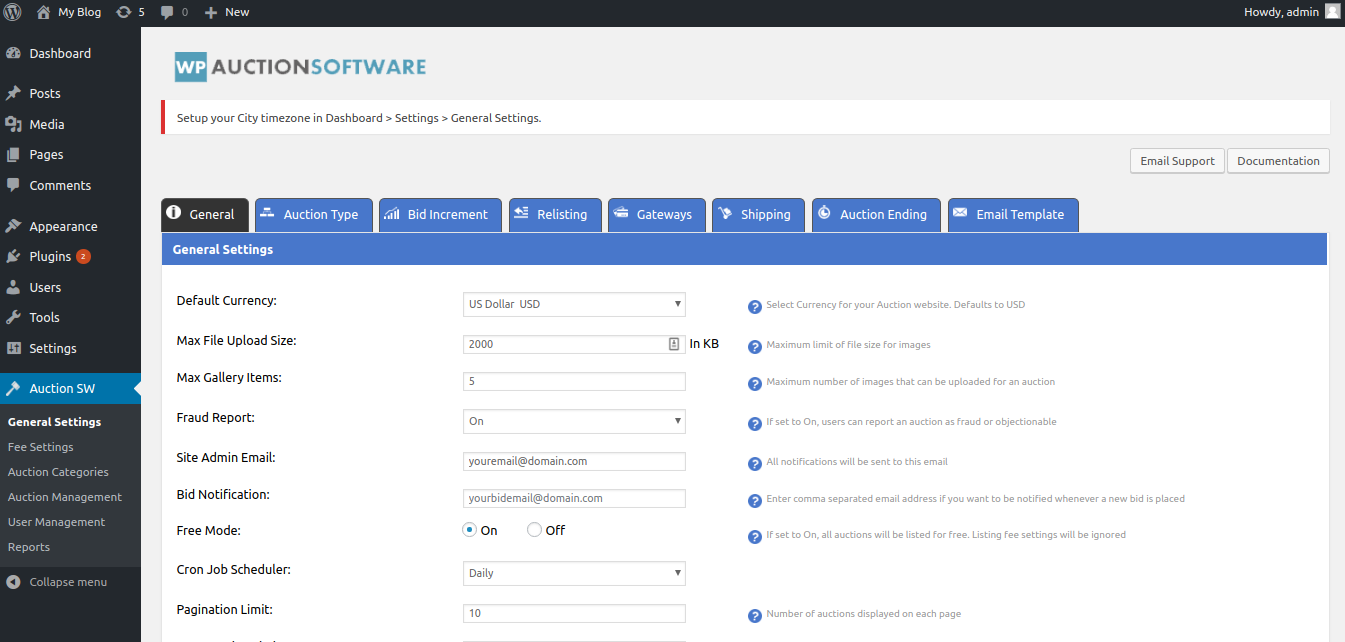 Just as the name suggests, this plugin lets you create eBay style auction platform on your WordPress. Being a fully responsive plugin, it can work with every theme and on every type of screen.
Right from music to eBooks, you can sell anything you'd want on your WordPress website with this plugin. To maintain the level of security, this plugin allows only registered users to bid on products that you are selling.
Further, there are several features that WPAuctionSoftware supports, including PayPal & Authorize.net integration, option to create a featured listing, easy creation of internal invoices, penny auction, and more.
Last but not the least, WPRaffle is a kind of plugin that helps you increasing website engagement by creating different types of raffles on the site. With this plugin, you can choose from a variety of participation options.
This plugin also lets you add a start and end date to every raffle competition that you organize on your website. For your users, it doesn't pose a challenging registration process. Instead, they can participate in raffle draws with ease.
You can even integrate email marketing software with this plugin to increase your subscriber's list. List of other features includes auto-validation, export entries, one click giveaways, one click winner selection, and much more.
Conclusion:
So, that's all for the list of top 10 considerable plugins for your newly created WordPress website. If your goals match with the features provided by any of these plugins, don't take enough time to grab them. The best thing you can even sign up on WPeka and get a bundle of plugins with several other amazing options.
So, what are you waiting for? Sign up now and decorate your WordPress website with the best of features and plugins.