A Seller's Guide To Creating A Shipping Policy (With Ecommerce Examples)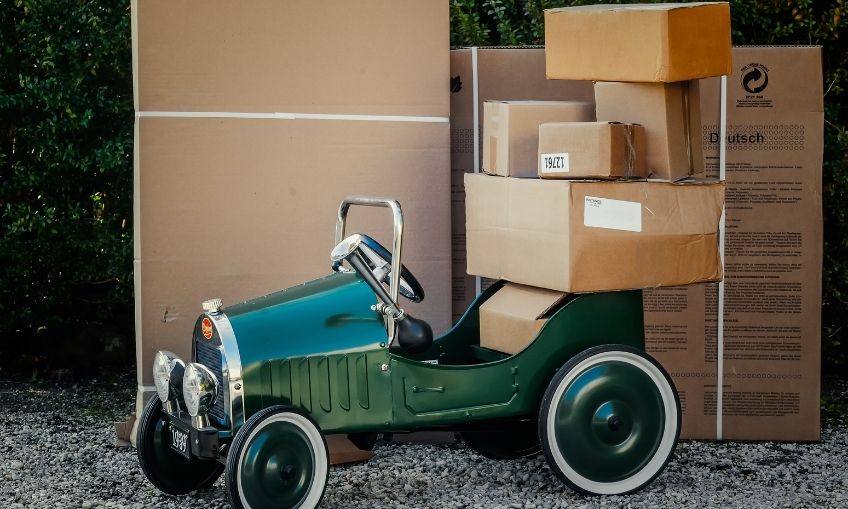 Shipping policy is an essential need for an online business. It ensures safe and timely delivery of the products to the customers. Shoppers are quite conscious today. They want a concrete guarantee about the delivery and performance of a product before making any purchase. And that is what a shipping policy gives them. It makes the bond between a customer and an eCommerce website stronger.
In this article, we will tell you about how to create a shipment policy for online stores. We will also share some good shipping policy examples. If you are struggling to write a shipping policy, this article is for you. Go through it. You will be able to draft your policy without any difficulty.
What is a shipping policy?
It is a document that carries information about how an eCommerce company delivers products to its customers. It contains details about shipping methods, costs, delivery times, and also the shipping restrictions if there is any. A Woocommerce refund and return policy is also a must for your online business. Your customers want to know whether they'll get their money back in case they're not happy with the performance of a product or service.
Why does your business need a shipping policy?
Shipping policies are of utmost importance for any eCommerce business. There are numerous reasons why you need one if you run a commercial website or an online store.
Here are the main reasons –
To inform the visitors about shipping options and their costs
Nowadays customers are very conscious. Before making any purchase they want to know every detail about how the product will get delivered to them. How much will be the total cost of a product and how fast will they receive it. Faster delivery and cheaper cost compared to your competitors may increase your share in the market.
Legal protection
Shipping policy is not a legal requirement. But publishing it protects you from many different legal issues or unnecessary claims. If you state all the necessary information regarding the delivery of your products to different locations, customers may not raise any complaint without any strong ground or valid reason. Learn about the most important legal pages to post on your site to protect your business   
To gain customers' trust
If you publish a shipping policy on your website, it increases your transparency in the eyes of your viewers. It, in turn, increases their level of trust and makes your bond with them stronger which ensures a long-lasting relationship.
What to include in a shipping policy?
Here are the major elements that you should include in your shipping policy –
Shipping methods and costs
Nowadays most of the people want to know in advance how much a product is going to cost them including shipping charges. As shipping cost varies depending on the location, a shipping policy must include the charges for various shipping options.
Delivery time
People look for shipping policies to find out how much time a company will take to deliver an item to their location. Most of the shipping policies today include an estimated timeframe for the delivery at different locations.
Shipping restriction
For various reasons, many times local governments restrict shipping of some specific goods to certain locations. If you have any shipping restrictions, like shipping to some specific locations, regions or countries, you should mention these details clearly on the policy.
International shipping
Your shipping policy must make it clear to your visitors whether you have an international shipping facility. If you do, in which countries you have your networks and what are the charges for international shipping.
Lost parcel
Your policy should definitely include how will you compensate the customers in case their parcel gets misplaced. There are times when products get lost. You should include your contact information clearly on the shipping policy so that the customers can contact you if a parcel does not get delivered to them on time.
Return and exchange policy
While shopping online, a customer always wants to know about the return or refund policy of the eCommerce site. They want to be clear about what percentage of the paid amount they are going to get refunded. How will they return and who will bear the shipping charges. So, it is advisable to include these details.
What not to include in a shipping policy?
Here are the things that you should not include-
Avoid the copy-paste method
Your contents need to be original. It not just makes you unique and increases users' trust but also saves you from legal hazards. The other reason why you should produce your own content is, no one knows about you more than yourself. So, only you can craft a policy that may win the customers easily.
Try not to include scary elements
You may have some restrictions. There may be some legal issues regarding shipping to some specific locations or somewhere terms and conditions may be a little complicated because of some external factors but these should not make your policy scary. People should feel that your products are affordable for them despite everything.
Do not use complicated words
The ultimate purpose of a shipping policy is to make things clear to the customers. And that is only possible if you use simple words, short sentences and easy to understand language. Avoid using complicated language and unnecessary jargons. Do not put additional details. Try to make your policy short and compact.
Shipping policy examples for eCommerce business
You can draft a shipping policy more effectively if you go through some good examples. Here are some e-commerce examples of some reputed and successful professional organizations.
Amazon
Amazon is one of the most popular online marketplaces in the world today. It's shipping policy is nicely structured. It provides all necessary details in simple language with to the point sentences. Further, it puts the information under different categories for the convenience of the readers.
FedEx
The shipping policy of FedEx is short, simple and compact. It talks about the terms and conditions that apply to the shipping of products. Under bullet points, it provides information about the different types of shipping methods it has for its different services.
Bean Box
Bean Box is a subscription service. It works in partnership with Seattle's top independent coffee roaster. It's policy about its delivery methods and how much time it takes to deliver coffee to different locations. All the information is put in question and answer format to give the users a clear picture.
GOAT
GOAT is an online marketplace for sneakers. Its shipping policy follows an FAQ pattern. Since its rate of shipping depends on the geographical location of the customers, it tries to clear all the doubts of the customers.
BONLOOK
BONLOOK is an eyewear manufacturer. In its shipping policy, it describes the shipping costs of the different purchase orders for different customers located in different places. The information is delivered in the form of a list in an easy to read the chart.
Where do I display my shipping policy?
Shipping policies are used to give the users a clear picture of how you ship your products to different locations. You need to make sure that your readers go through it. If they can't find it, it is of no use to have a policy. You should place it in an area where your users can easily get to see it.
Here are the ideal places to display your policy-
Announcement bar of a website
Announcement bar is one of the most visited sections of a website. Most of your viewers visit this section once they login to your site. If you place your shipping policy here, it will not be missed.
Product page
As shipping policy is about delivering goods to the doorsteps of the customers, the product page is an ideal location to display them. When people add an item to their carts, they will go through the policy to calculate the cost.
FAQ Page
Another common location for shipping policy is the FAQ page. This is the section people visit when they want more information about a website. Many shipping policies follow question and answer patterns. You can easily include them in the FAQ page so that the readers can find them easily.
This article was an attempt to shed some light on shipping policy. We have tried to tell you about its importance and utility. At the end of the article, we have also given some tips on how to create a good shipping policy along with some examples. Hope, you found the article helpful. If you are planning to draft a shipping policy for your commercial website, the tips we shared will definitely help you.
If you liked the article, please share it with your friends on Facebook and Twitter. Leave your feedback in the comment section below. If you have any query, feel free to let us know. We will get back to you as soon as possible. Subscribe to our YouTube channel for our video tutorials.