Interactive Advertising Bureau (IAB): All You Need To Know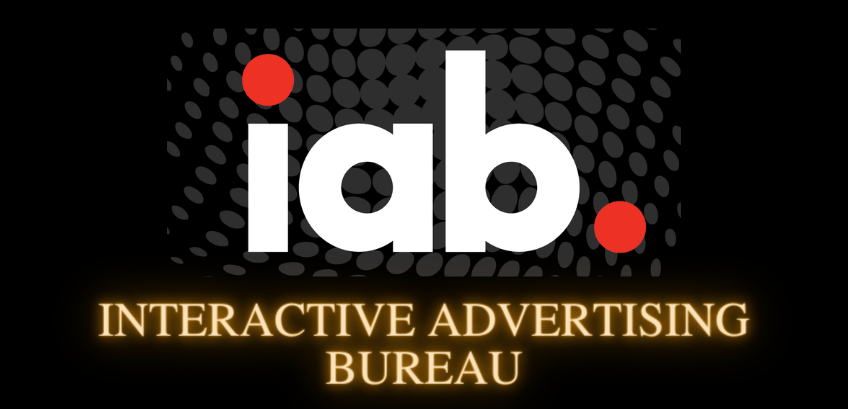 Data privacy is a burning social issue today. The alarming rate of website hacks and data breaches have given birth to various privacy laws around the world. Everyone wants to protect their data. The privacy laws mandate all the organisations that deal with personnel data of common people to take their consent before collecting their personal information. Every country has its own legal framework for data privacy. You as a for-profit organisation must follow the laws of the countries in which you have a business presence. But if you are a media organisation or advertising agency that deals with online ads, IAB framework is for you.
IAB guidelines aim for fixing and maintaining the standard for compliance with different privacy regulations across the media and technology industry. Particularly, It concerns mainly those who buy personal data of consumers from the companies who collect it. IAB terms and conditions make it mandatory for its members to be transparent about the data usage and accountable for your action. However, this article is an attempt to throw some light on the concept of IAB framework and the connection between IAB and different privacy policies.
What is IAB?
Interactive advertising bureau or IAB is an international organisation that fosters the growth of digital advertising. It is a non-profit organisation that works as a governing body. It develops the standard, conducts research and also provides legal supports to the digital advertising industry.
The organisation was founded in 1996. It has its headquarter in NewYork. In short, Its global network comprises of 650 media organizations, global brands and technology firms that are responsible for optimizing and selling digital marketing campaigns. The organisation currently has a presence in North America, South America, Europe, Asia and Africa. It has 45 international and 3 regional centres to look after the functioning of the organisation at a local level.
What is a Privacy Policy?
A privacy policy is simply a legal agreement between two parties that dictates the ways in which one party can access the other party's data. In the context of a website, it discloses how the owner of the site will collect, process, store and utilize the personal information of its visitors. In fact, the privacy laws worldwide mandate the websites to publish a privacy policy if they deal with the personal data of their users for business purpose.
How is IAB Concerned with Privacy Policy?
IAB is the regulatory authority for the entire digital advertising industry. It is their responsibility to ensure the smooth functioning of the sector as well as give people assurance that if their member companies are collecting their personal data, sharing information with them is absolutely safe and the data will be well protected. Keeping this in mind IAB has set a framework for its member organisations to deal with the privacy laws of different countries.
What is the IAB Consent Framework?
IAB Consent Framework is simply an attempt by IAB to fix a standard for the online advertising industry and technology sectors to comply with the various privacy rules of the world. It is a cross-industry attempt to help publishers, advertisers and technology vendors to meet the transparency standards and people's choice requirements under different privacy laws. Moreover, It is an agreement between the business organizations who collect the personal data of the users through their websites and the companies that buy that information for the sake of their business. Both parties must make sure that the information is handled with caution.
To whom does the IAB Consent Framework apply?
The IAB Consent Framework usually applies to two different entities –
Publishers – Publishers are business organisations that collect, store or process the personal data of the users through "Publisher digital property" which usually includes website and mobile apps.
Downstream participants – Downstream participants are those who buy the collected data from the publishers. The downstream participants are generally advertising agencies or technology companies.
The framework makes it mandatory for the publishers and the downstream participants to have a uniform way to comply with the various privacy guidelines of the world through "a standardised process of communicating" the choice of a consumer to exercise his or her right in relation to data privacy. For example, opting out of third party sales or requests for deletion of information.
Plugins to make your site compliant with IAB Consent Framework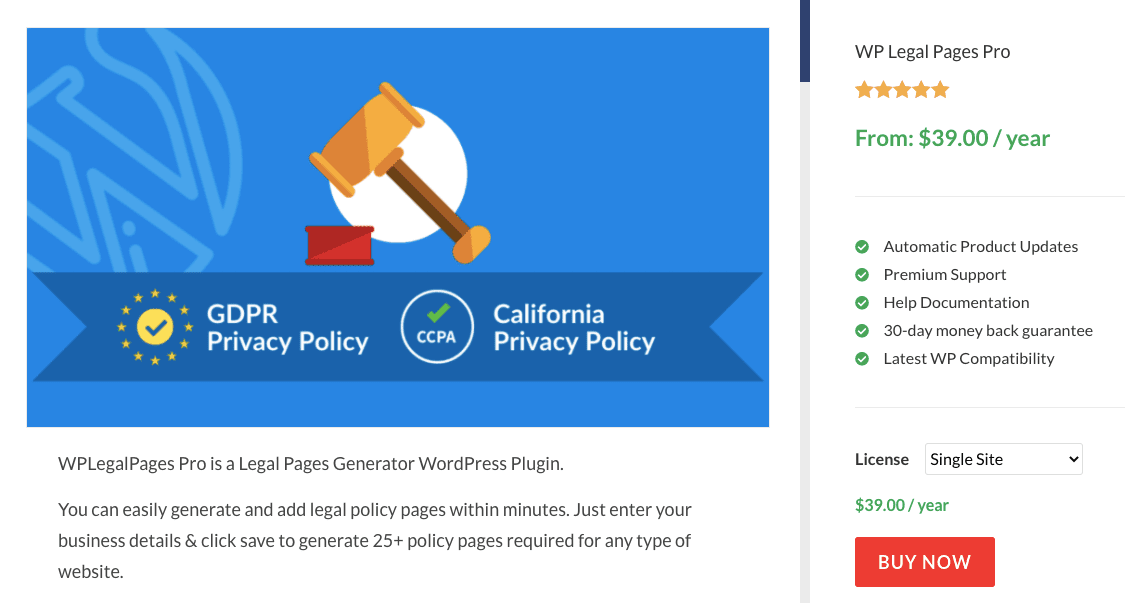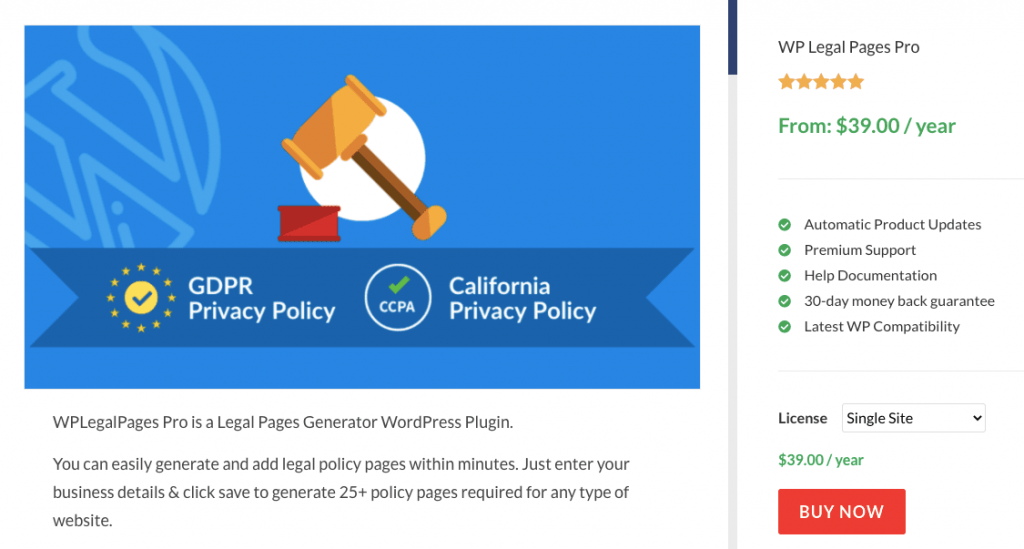 WP Legal Pages Pro is an all in one solution for all the legal requirements of your websites. Its pre-designed legal templates allow you to create attorney level legal documents with just a few clicks without taking any help from anybody. All the templates have good designs after having a consultation with experienced lawyers. To begin with, you just have to import a template based on your purpose, enter your details and publish it. Well, this plugin has clear documentation and is beginner-friendly. You will be able to configure it on your own. It works well with all the modern WordPress themes.
Features
25+ pre-made legal templates
CCPA compliant
GDPR compliant
Website terms and conditions
Anti-spam policy
External linking policy
Price – $39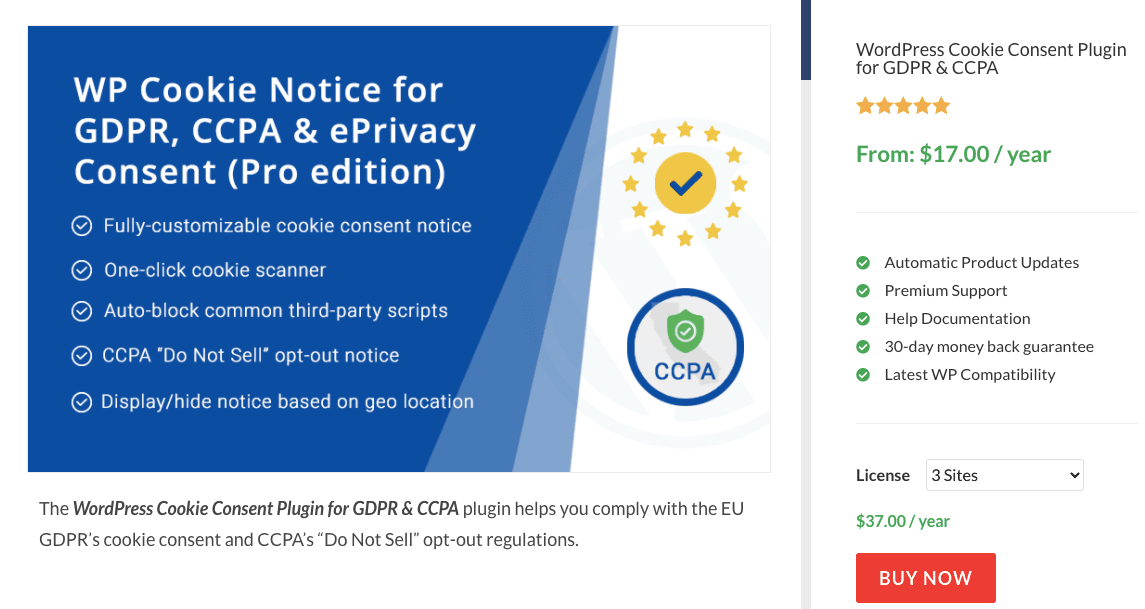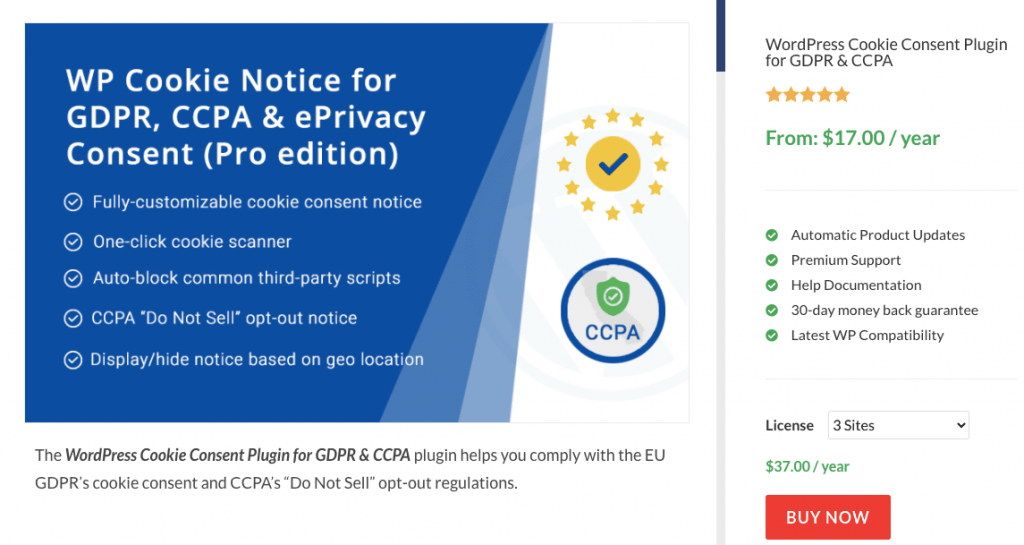 WP Cookie Consent is an advanced WordPress plugin that helps you to comply with CCPA by displaying custom cookie notices with a "Do not sell personal information" link on your website. You can use your own or third-party cookies categorised cookie consent from the site visitors. Also, there is a geolocation targeting option. You can show or hide cookie notices based on the geolocation. Moreover, the easy to use interface of the plugin allows you to add or edit cookie details manually.
Features
Customizable cookie notices
One-click cookie scanner
Autoblock third-party scripts
CCPA "Do not sell" opt-out notice
Automatic product updates
Exclusive customer support
Price – $19
Conclusion
To sum it up, If you are an ad agency and you run online campaigns or you are a leading media brand, to follow the guidelines of IAB Framework is a must. In case you deal with the personal data of common people you need to comply with IAB consent framework.. It helps you to comply with different privacy laws. Failing to do that will not just make you an offender under the privacy regulations and cyber laws but will also spoil your image in the eyes of your customers. A privacy policy is not just a regal requirement but also a way to develop your bond of trust with the target group. 
We have tried to give you an overview of the IAB framework. How to comply with the privacy regulation of the country you operate in completely depends on your purpose and requirements. And, The above-mentioned plugins are developed keeping the legal needs of websites in mind. Further, no matter what your requirement is, they will offer you an easy solution to cope with the issues you are facing.
If you liked the article, please share it on Facebook and Twitter. Leave your reactions in the comment section. We would love to hear from you. If there is any confusion, please feel free to let us know. We will get back to you as soon as possible.