Testimonials
On this page you will find a mere portion of the testimonials we have gotten in the 12 months of selling this product. We are always interested in getting our user feedback which is why once you purchase we have a place for you to suggest "features" you would like to see added in.
Great idea and time saver

Great idea and time saver. I had to get it. I already install it and edit the pages on one of my sites. It was super easy to install and edit.
Out of the box and onto the site in less than 5 minutes!
Boy, you just have to love this!
Compliance is now as quick as a snap of your fingers!
Personally, I don't spend my life revolving around plugins so I am not an expert by any means, but this is one of the best plugins I have ever purchased, and had the ability to actually use!
And I can also use it on as many of my blogs as needed!
That's Just Too Cool!
Wow, Wow and a long big WOW!!!

This was the type of plugin that I have been longing to see up until now. This is a must have plugin for all marketers regardless unless you have pro lawyer in hand (This is a different story though).
It took about a minute to get my company information loaded and I had 4 pages published!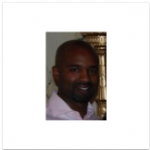 It took about a minute to get my company information loaded and I had 4 pages published. Yeah, it will take a few minutes to proof read everything but there wasn't anything I had a problem with. Loading this up on all my sites and all my clients' sites pronto.
This is another NO BRAINER plugin!
This solves several challenges with recreating the same content over and over or "cut and pasting" from one site to another. Or just forgetting to even add these pages because they are a pain in A**
Thanks for making it simple, easy to use and flexible enough to accommodate most any type of niche site, sales page or blog you can think of. Already set up my first site with 3 of the template pages in less than 20 minutes!
I didn't wake up this morning thinking about a better way to set up TERMS OF USE or DISCLAIMER pages, but now that I have used the plugin I can't imagine not having these simple to create WP Legal Pages! This plugin will be a staple for every site I build! Brilliant!
Top product ++++++++
All working great here now THKs ..... Downloaded installed and configured on a site in less than 5 mins.
Great work on a much needed plugin!

I can't believe no one thought of this sooner.. genius! This applies to literally every website we all build. When I first read the title after being given a review copy, I thought this was some legal niche thing, and then when I actually dove into it I realized that Jameson had hit a home run.
As anyone who's ever even tried to apply for a merchant credit card processing account knows very well, you need these pages on your site to have them be complete from a legal standpoint (you won't get most CC processors to approve you until you have them, in addition to the obvious legal ramifications of not having them and setting site policies).
Work smarter - not harder
This is a fantastic product! It's so easy to install and even easier to use. I highly recommend it to anyone creating Wordpress sites.
This plugin would pay for itself on the first site alone. If your time is valuable to you, then don't waste it creating these pages manually.
You are going to save me hours of work.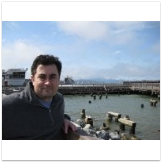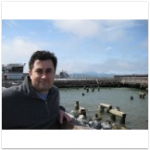 Thanks Jameson. I just picked this up and love it. I wish I had this about 10 sites ago. Great job and keep up the fantastic work!
Don't let the simplicity of this plugin fool you, this is a Huge Time Saver!
And after playing and testing it, I'm not sure how you can get all the required legal pages up on a WP site Faster and Easier than using WP Legal Pages.
Start with a standard simple install and activation, then fill in the blanks (Business Info), pick the page you want and hit publish - That's it! Page is complete with all your biz info and up on your site.
Keeping with the theme of quick and easy, since the pages are WYSIWYG ready, customizations are a snap too!
WP Legal Pages plugin gets all the necessary and important legal pages up on your site with just a few strokes of the keyboard and clicks of the mouse. Absolutely No coding, hyper linking, etc.
Lastly, if you ever bought any of Jameson's products then you know he offers top notch customer support and he is not only open to suggestions but encourages them.
This plugin is an enormous time saver!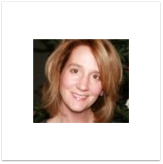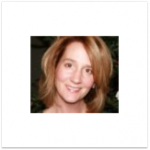 His videos are super short and to the point. Although if you are remotely familiar with plugins, it's a very intuitive and super fast plugin to setup and implement.
In just a few steps, I had a complete set of legal pages on my sites -- and it even includes a box to check if you don't want them in your header.
J, you thought of everything, and this is plugin will be second in line to install, right after any required SEO plugins for every site I own. The ability to add them to client sites is a fabulous bonus, as well.
Well designed and crafted legal pages add credibility to visitors, and safety when it comes to regulatory requirements. This plugin is a definite MUST HAVE.
They're easy to integrate into your menus. It's fast, easy, and most importantly it's done right! What more can I say?
Well, looks like we've got a new standard for legal policies in WP! At the end of the day, I don't want to skimp on covering my butt. I make a lot of sites, and I want to be safe legally. That's probably a good idea
Jameson has taken care of that with complete and detailed legal and privacy pages. This is easy, user friendly, and you aren't going to need more than 10 or 15 minutes to get this thing installed YOUR FIRST TIME IF YOU WATCH THE VIDEOS! After that it's less than a few minutes.
If you are doing business on your Wordpress website, this plugin is a must.

WPLP is really easy to make the legal pages that are becoming more and more required. The templates that he has built into it are definitely great and I like the short codes he has built in as well.
I am adding this to my list of "required plugins" for all of my sites.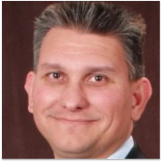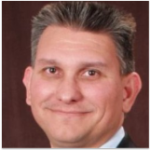 If you are in the business of building out sites for clients or affiliate sites for yourself, this will save a ton of time creating these necessary pages and keep your butt out of legal trouble.
Simple to install and setup.
These policy pages are so important these days. Great job I LIKE!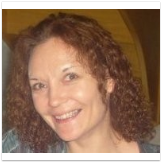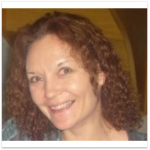 I am happy to report I was unable to break it! It really is an excellent time saver
It was a doddle to install using the WP dashboard and there were no surprises on activation of set up 🙂 everything went as per the instructions. I added the plugin and created the 4 policy pages on 3 test domains in just under 12 minutes.
WP Legal Pages will enable you to ensure that you have all the relevant policy pages in place on your site to keep Google spiders fed!
Good tool - practical and valuable. Good show.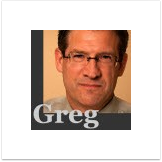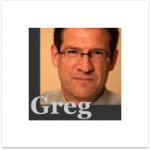 Hey this is a no brainer productivity tool... AND something to keep your fanny out of hot water with everyone from the FTC to Facebook.
It is just good business to have these at hand so that you will actually "use" them..
You only have to ask yourself - do you already have ALL your site up and running with proper legal pages.
Right, that is what I mean... so go buy this, install it - and make it easy for you to do it every site, as a matter of course.
It doesn't get any better or easier than this.
My wordpress installations just got a significant boost with minimal effort while meeting Google's compliance.
Easy peasy!
Who thinks about legal copy.. I mean seriously?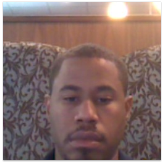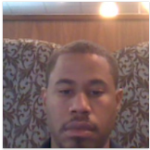 The last thing you want to do is get yourself or your clients into legal trouble. This plugin can probably save you thosands. Don't buy it and see... do you really want to risk it.