WPEka Club-Premium WordPress Products , WPLegalPages' partner site is giving away 5 WPEka Club Annual Memberships. Here is your chance to win a complete year of WordPress awesomeness with WPEka Club. Adding the club to your site will enable you to do a lot more with your site. There are currently 33 premium WordPress products in the club. There are new and interesting additions to it each month. WPEka guys offer prompt product support. They will help you sort your general WordPress issues too, they entertain all WordPress queries – not just the ones related to their own products.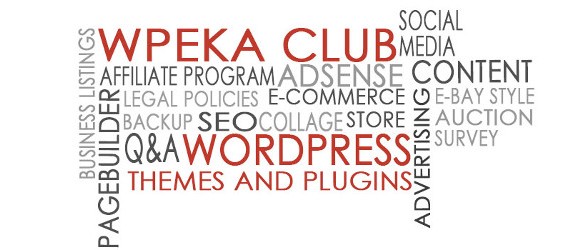 Each WPEka Club's Platinum Membership Contains –
Access to all the new releases and updates to the existing products
Heroic Support – Seek answers to all your WordPress issues – they entertain all queries about WordPress
Social Media Monitoring Freebie -Get $99 HowSociable Max Plan
Discounts on WordPress services offered by WPEka Club
Access to over 20 WordPress Tutorial Videos
You can find all the instructions below. Participate Now and Secure your chance to win a full year Club Membership ! Good Luck Everyone !